TAYLOR SWIFT TICKET GIVEAWAY
OFFICIAL ENTRY PAGE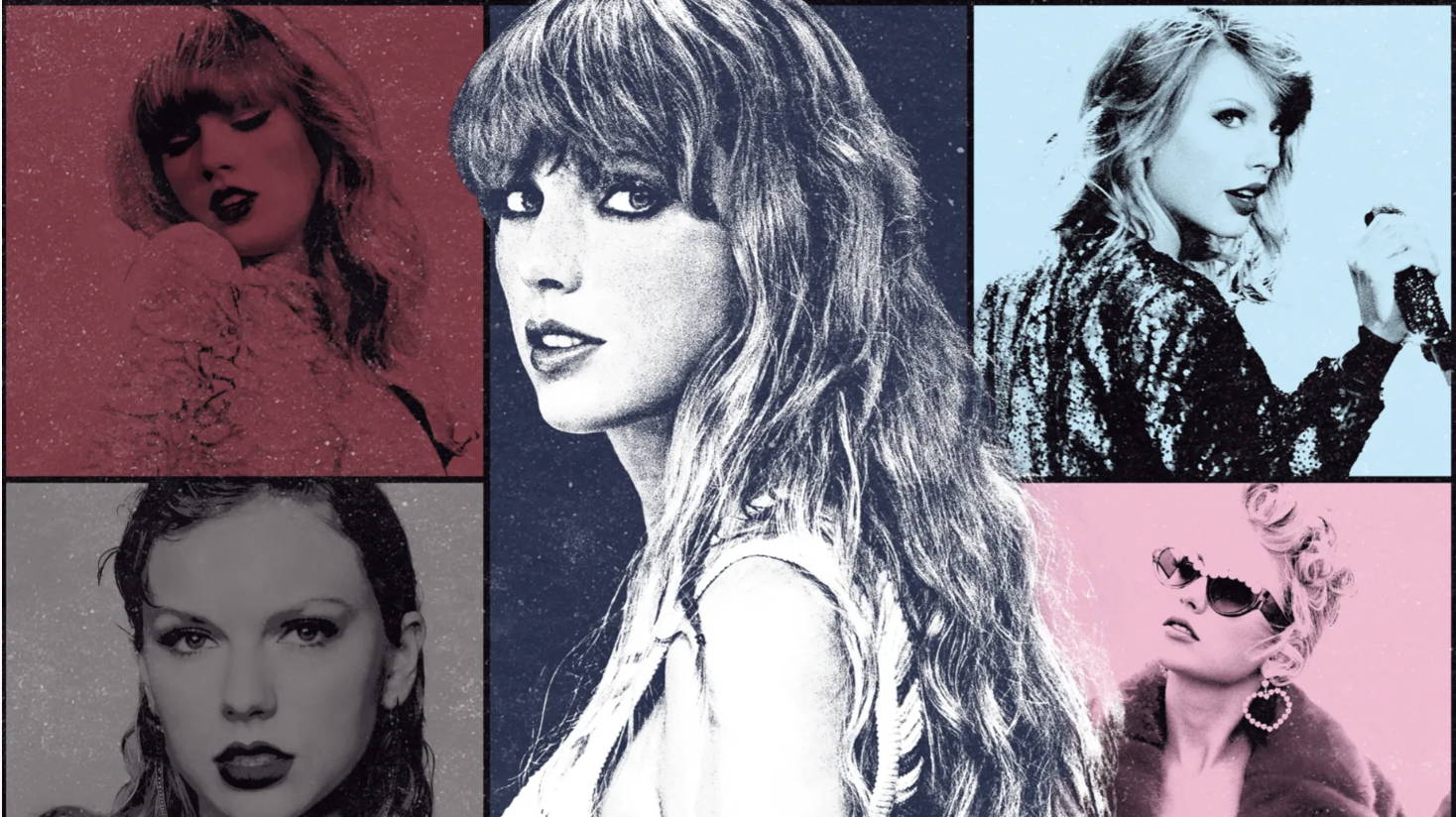 Haven't secured your tickets for Eras Tour yet? (It's just a question 😉)
Well look what you made us do....We're giving away two (2) tickets to the Taylor Swift Eras Tour for you and a friend!
From now until Wednesday, June 28th you have a chance to win a pair of tickets to one (1) show of your choice.
Eligible shows include the following:
Kansas City, MO - July 7th or 8th
Denver, CO – July 14th or 15th
Seattle, WA – July 22nd or 23rd
Santa Clara, CA – July 28th or 29th
Inglewood, CA – August 3rd, 4th, 5th or 8th
Please note that this giveway is for two (2) Eras Tour tickets only. This giveaway does not include lodging or any associated travel expense(s) that may be incurred.
Are you ready for it? - Submit your name and email in the blank space below for one (1) entry. PLUS! Win additional entries by following us on Instagram (+5 entries) and sign up for our SMS newsletter (+5 entries).
Giveaway winner will be announced on June 29th via email directly from contests@nocow.com ONLY.
So sign up below and let's hope you've got some good karma on your side!
Text
NO COW SWEEPSTAKES
OFFICIAL RULES
NO PURCHASE OR PAYMENT OF ANY KIND IS NECESSARY TO ENTER OR WIN. A PURCHASE OR PAYMENT WILL NOT INCREASE YOUR CHANCES OF WINNING. Void where prohibited by law. Subject to all federal, state, provincial, territorial, and local laws, regulations, and ordinances. THE SWEEPSTAKES IS IN NO WAY SPONSORED, ENDORSED OR ADMINISTERED BY, OR ASSOCIATED WITH ANY SOCIAL MEDIA PLATFORM, INCLUDING FACEBOOK, INSTAGRAM, TWITTER, TIKTOK, ETC. By entering into the Sweepstakes and using the Now Cow LLC ("No Cow" or "Sponsor") website located at nocow.com (the "Website"), you accept and agree (i) to be bound by these Official Rules (these "Rules") and No Cow's Terms of Service and No Cow's Privacy Policy, each as amended or modified from time to time and each of which is incorporated by reference herein and (ii) to accept the decisions of No Cow as final and binding as it relates to the Sweepstakes.
Sweepstakes Name:

No Cow Sweepstakes (the "Sweepstakes").

Sponsor:

D's Naturals, LLC d/b/a No Cow LLC

3370 Walnut Street, Denver, CO 80205

Entry Period:

No Cow will announce on its official Instagram, TikTok and/or other social media account or accounts the opening of the entries for the Sweepstakes (each, a "Sweepstakes Post"). Entries will open on June 20, 2023 at 12:00AM Mountain Daylight Time and close on June 28, 2023 at 11:59 PM Mountain Daylight Time, after which date and time the Sweepstakes will be closed and no further entries shall be accepted. The Winner will be selected and announced on June 29, 2023.

Winner:

One winner shall be chosen from the Sweepstakes (the "Winner").

Prize:

The Winner will receive a prize (the "Prize") consisting of two tickets to one show of the Taylor Swift Eras Tour in the Winner's choice of the following cities:

Kansas City, MO
Denver, CO
Seattle, WA
Santa Clara, CA
Inglewood, CA

How to Enter:

Each Sweepstakes Post will direct participants to a landing page dedicated to the Sweepstakes on the Website, where eligible participants may enter the Sweepstakes by submitting a valid email address. Completion of such requirement is a "Submission."

 

Eligible participants may gain one additional entry during the Entry Period by following @nocow on Instagram from a valid account with an email address associated with such eligible participant's Submission. In the event of a dispute over the identity of an entrant, the authorized account holder of the email address associated with the Instagram account of the winning Submission will be deemed to be the entrant. The authorized accountholder of an email address shall mean the natural person assigned to such account by the Internet access provider, online service provider, or other organization responsible for assigning email addresses for the domain associated with such account. The potential winner may be required to provide identification sufficient to show that he/she was the authorized account holder of such email address.

Eligible Participants:

The Sweepstakes is open to all legal U.S. residents currently residing in the 50 United States or the District of Columbia who are 18 years or older as of the first day of the Entry Period (each, an "Entrant").

 

Employees of No Cow and each of their respective affiliated companies, promotional agencies or vendors connected in any way with this Sweepstakes or helping to set up this Sweepstakes and the immediate family (spouse, children, step-children, parents, step-parents, siblings and in-laws) members of, and any person domiciled with such persons, are not eligible. Void outside of the United States or where prohibited by law.

 

Except as prohibited by law, the Entrant's participation in the Sweepstakes constitutes the Entrant's agreement to Sponsor's use of (a) the Entrant's name for notification purposes (whether in print, online or otherwise) if selected as a Winner of the Sweepstakes and (b) Entrant's name, photograph, video, likeness and/or identity for purposes of advertising, publicity and promotional materials, in each case without compensation if selected as a Winner of the Sweepstakes. In connection with the foregoing, Entrant grants Sponsor a limited, royalty-free, worldwide, transferable license to use Entrant's name, photograph, video, likeness and/or identity as set forth herein.

Selection of Winner:

Sponsor (or its designee or representative) will select the Winner of the Prize on June 29, 2023 in a random drawing from among all eligible entries received during the Entry Period. The odds of winning are based on the number of eligible entries received during each such Entry Period. To be eligible, you must follow all of these Rules.  Only the person initiating the winning entry during the Entry Period is considered a Winner and will receive the Prize.

 

Sponsor (or its designee or representative) may decide, in its sole discretion, if an Entrant or Winner does not meet all eligibility requirements or otherwise violates these Rules, No Cows's Terms of Service, No Cow's Privacy Policy, or any other applicable laws, regulations, or rules. Entries that are lost, late, incomplete, misdirected or altered for any reason, including due to hardware, software, browser or network failure, malfunction, congestion, or incompatibility will be ineligible. Sponsor is not responsible for entries not received for whatever reason.

Release:

By receipt of any entry, the Entrant agrees to release and hold harmless Sponsor, Instagram, Tiktok, any other applicable social media platform and their respective subsidiaries, affiliates, suppliers, distributors, advertising/promotion agencies, and prize suppliers, and each of their respective parent and affiliate companies and each such company's officers, directors, employees and agents from and against any claim or cause of action, including, but not limited to, personal injury, death, or damage to or loss of property, arising out of participation in the Sweepstakes or receipt, ownership or use or misuse of any Prize.

Additional Terms

Except as set forth in these Rules, all personal information that (a) Entrant supplies or (b) Sponsor collects, in connection with the Sweepstakes shall be subject to No Cow's Privacy Policy. By participating in the Sweepstakes, entrants hereby agree to Sponsor's collection and usage of their personal information and acknowledge that they have read and accepted No Cow's Privacy Policy.

 

Sponsor is not responsible if online service or equipment is interrupted including without limitation (i) interruptions to any network, server, Internet, Web site, telephone, satellite, computer or other connections, (ii) failures or malfunctions of satellite, hardware, software or other equipment, and (iii) other errors of any kind, whether human, technical, mechanical or electronic. If for any reason (including tampering, unauthorized intervention, fraud, or any other cause that corrupts or affects the administration, security, fairness, integrity, or proper conduct of this Sweepstakes), the Sweepstakes is not capable of being conducted as described in these Rules, Sponsor shall have the right, at its sole discretion, to modify, extend, cancel, terminate, conclude or suspend the Sweepstakes.

 

Winners will be contacted via email and will have 48 hours to respond to remain eligible and claim the Prize. The Winner will receive the Prize within 24 hours of notification at the email address specified by the Winner at the time of prize notification. The Winner is responsible for monitoring his or her account for notification and receipt of other communications related to the Sweepstakes.

 

If the Winner cannot be contacted or does not claim the Prize within 48 hours of notification, Sponsor reserves the right to withdraw the Prize from the Winner. In the event of noncompliance with these Rules by a replacement Winner, the Prize may be forfeited. An Entrant may decline the receipt of and forfeit a Prize if the Entrant is chosen as the winner. In the event that the Prize is forfeited or withdrawn for any reason in accordance with these Rules, an alternative Winner may be selected by Sponsor, in its sole discretion.

 

Sponsor is not responsible for inaccurate prize details supplied to any Entrant by a third party connected with these Sweepstakes. No cash alternative to the Prizes will be offered. The Prizes cannot be transferred, substituted, or exchanged by the Winner and are subject to availability. Sponsor reserves the right to substitute any Prize with another of equivalent value without giving notice to any Entrants or Winners.

 

Incidental expenses and all other costs which are not specifically listed as part of a Prize and which may be associated with the award, acceptance, receipt and use of all or any portion of the awarded Prize are solely the responsibility of the Winner. ALL FEDERAL, STATE AND LOCAL TAXES ASSOCIATED WITH THE RECEIPT OR USE OF ANY PRIZE IS SOLELY THE RESPONSIBILITY OF THE WINNER.

 

The Sweepstakes is governed by the laws of the State of Colorado, United States and any disputes will be subject to the exclusive authority of the courts of the State of Colorado, United States. If any section, provision, or term of the Sweepstakes Rules shall be held or found to be unenforceable or invalid by a court decision, statute, rule or otherwise, the remaining provisions shall not be affected thereby and shall continue in full force and effect. Such provision may be modified or severed from these Rules to the extent necessary to make such provision enforceable and consistent with the remainder of these Rules. Sponsor's failure to enforce any provision of these Rules shall not constitute the waiver of such provision. Entrants are required to provide accurate, valid and truthful information at all times. Sponsor will reject and delete any entry that it discovers to be false, fraudulent, illegal or deceptive and will disqualify any Entrant who undermines or tampers with or attempts to undermine or tamper with the entry process, the operation of the Sweepstakes, or is otherwise in violation of these Rules or any appliable federal, state, or local laws or regulations, or is acting in an unsportsmanlike or disruptive manner, or with the intent to annoy, abuse, threaten or harass any other person.

 

BY PARTICIPATING IN THE SWEEPSTAKES, EACH ENTRANT HEREBY AGREES THAT ANY AND ALL DISPUTES AND CAUSES OF ACTION ARISING OUT OF, RELATED TO, OR CONNECTED WITH the Sweepstakes or any aspect of Winner's or Entrant's participation in or termination from the Sweepstakes as provided herein SHALL BE RESOLVED INDIVIDUALLY, WITHOUT RESORT TO ANY FORM OF CLASS ACTION.

 

Sponsor reserves the right to cancel or amend the Sweepstakes or these Rules without notice in the event of a catastrophe, pandemic or epidemic, war, civil or military disturbance, act of God or any actual or anticipated breach of any applicable law or regulation or any other event outside of Sponsor's control. Entrants will be notified of any changes to the competition as soon as possible by Sponsor.

 

In no event shall Sponsor be liable to Winner or Entrant for any indirect, incidental, consequential, special or punitive damages of any kind, whether in contract, tort, negligence, strict liability, statutory or any other theory of liability arising from or related to the Sweepstakes or any aspect of Winner's or Entrant's participation in or termination from the Sweepstakes as provided herein, even if Sponsor has been advised of the possibility of such damages.

 

CAUTION: ANY ATTEMPT BY AN ENTRANT OR ANY OTHER INDIVIDUAL TO DELIBERATELY DAMAGE OR UNDERMINE THE LEGITIMATE OPERATION OF THE SWEEPSTAKES MAY BE A VIOLATION OF CRIMINAL AND CIVIL LAWS AND SHOULD SUCH AN ATTEMPT BE MADE, SPONSOR AND ITS AGENTS RESERVE THE RIGHT TO PROSECUTE SUCH PERSON AND/OR SEEK DAMAGES FROM ANY SUCH PERSON TO THE FULL EXTENT PERMITTED BY LAW.