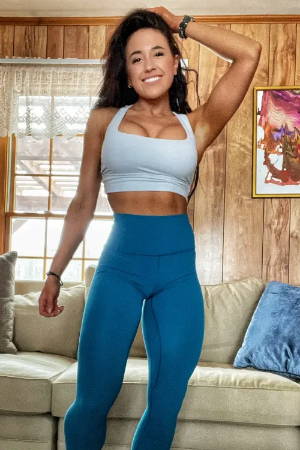 ---
Today, we're excited to give you a simple and effective at-home workout by Paige Michael. This workout focuses on core and lower body, NO EQUIPMENT REQUIRED. If you want to make it more challenging, just perform the movements quicker. Be ready to feel the burn!
CIRCUIT STYLE, 5 ROUNDS THROUGH
---
10 SQUATS + OBLIQUE CRUNCHES
---
---
---
---
10 REVERSE PLANK W/ LEG LIFT PER SIDE
A closing motivational note left from Paige:
"Health, happiness, sustainably — it's not something you work on once in a while. It's every day. It's a practice! It's wellness. And it's beautiful.
Personally, my #1 daily tip to flourish wellness in my life is perspective. Y'all have heard me preach about this word. But it truly is my everything! I think physical health directly stems from mental health. The way you see the world. The way you see.. YOU!
Speak to yourself passionately & positively. Remind yourself how strong you are. Truly SEE yourself as the capable human that you are! Impact the world with your positivity! And your physical wellness will follow suit."
---
ABOUT THE AUTHOR, PAIGE MICHAEL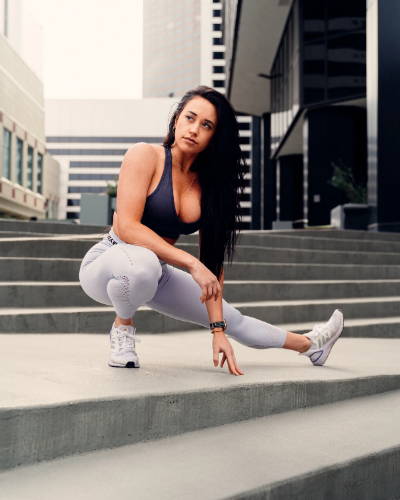 Paige Michael (@peanutphysique) has a passion for making a difference and that's what I'm here to do! I am a Penn State grad with a Bachelor of Science in Nursing. She specializes in the female body and now works as a full time Mother/Baby Postpartum Registered Nurse! She's also a full time online fitness & lifestyle coach for women and launched her Passion Physique supplement line in 2020! She's passionate about providing care to others and making personal, loving connections through the work that she does.