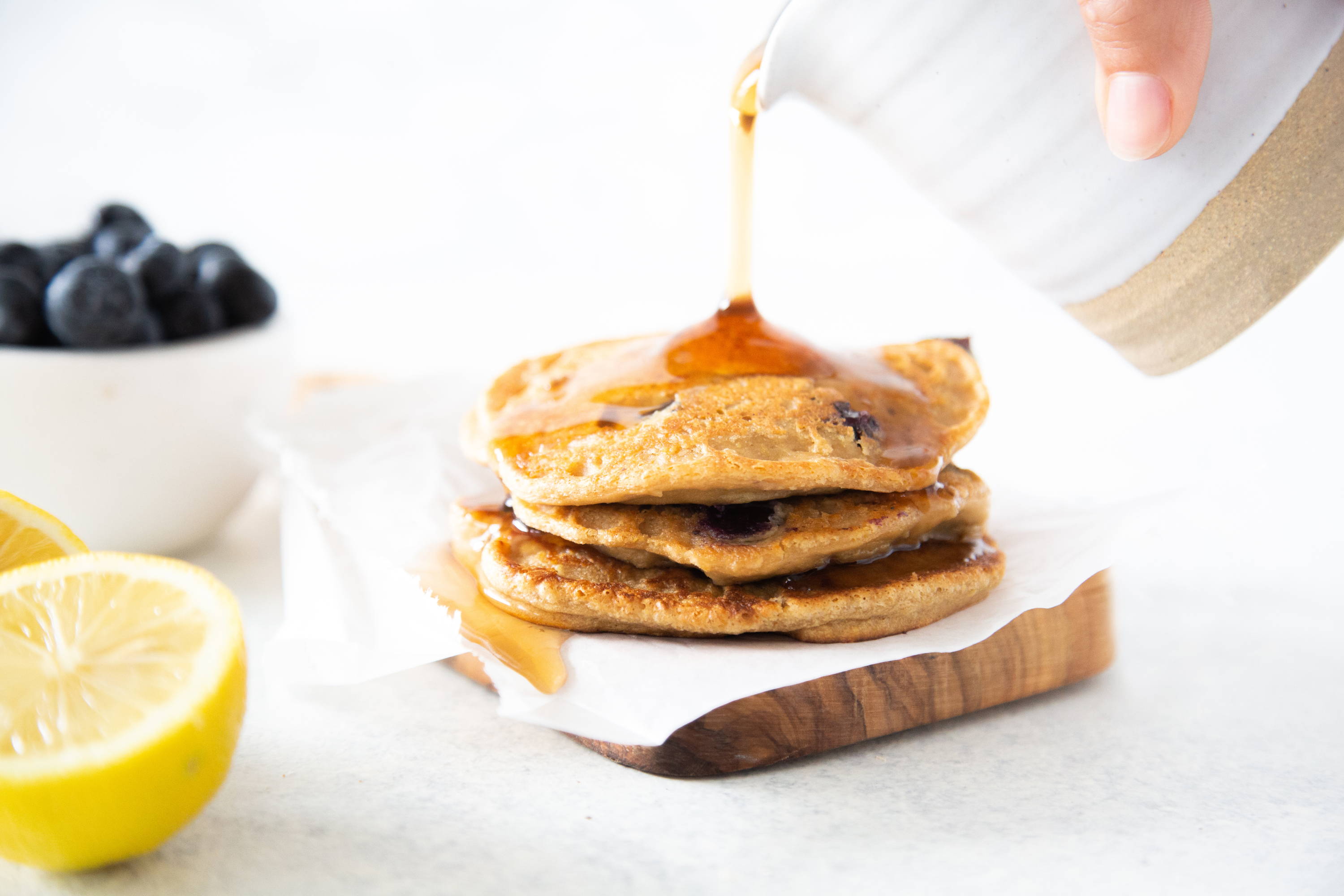 Photo Credit: Paige Billings
For real, who doesn't love pancakes? Especially ones that are gluten free, high protein, low sugar, and vegan! They're also made with our Vanilla Protein Powder! Perfect for a nutritious breakfast option that'll keep you satisfied for the morning. Pair them with some low-sugar syrup and you got yourself an amazing start to the day.
INGREDIENTS:
2 tsp of melted coconut oil

1 tsp of vanilla extract

1/4 tsp of salt

3 tsp of ground flax meal

2 servings of No Cow Vanilla Protein Powder

3/4 cups of water

1/4 cups of gluten free flour

Juice of 1 lemon

1/2 cups of blueberries
INSTRUCTIONS:
In your bowl mix the vanilla extract, water, and lemon juice into your coconut oil

Using a whisk, add your flax meal, No Cow Vanilla Protein powder, salt and gluten free flour

Using a rubber spatula, fold in your fresh blueberries

Heat up a medium skillet to medium heat and melt coconut oil in your pan, scoop 1/2 cup of batter into your pan

Once the edges start to brown and bubbles start to form, flip and cook through on the other side as well

Serve warm and with sugar-free maple syrup for a delicious protein packed meal

Makes 6, 5.5" pancakes, 2 servings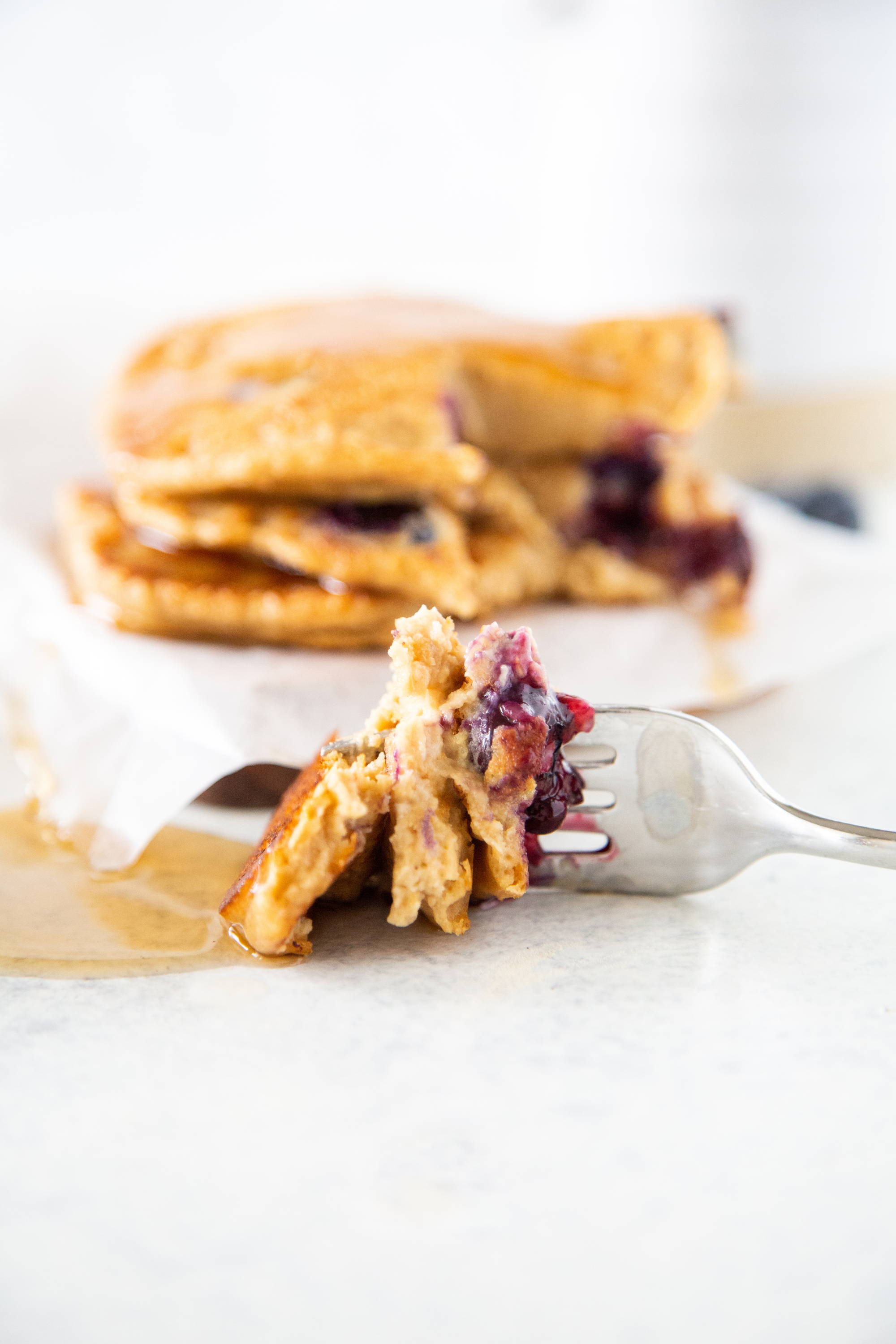 Photo Credit: Paige Billings
---
NUTRITION FACTS:
Serves 6, 5.5" pancakes
serving Size = 3 pancakes
278 Calories

5g Protein

4g Sugar

37g Carbs

8g Fat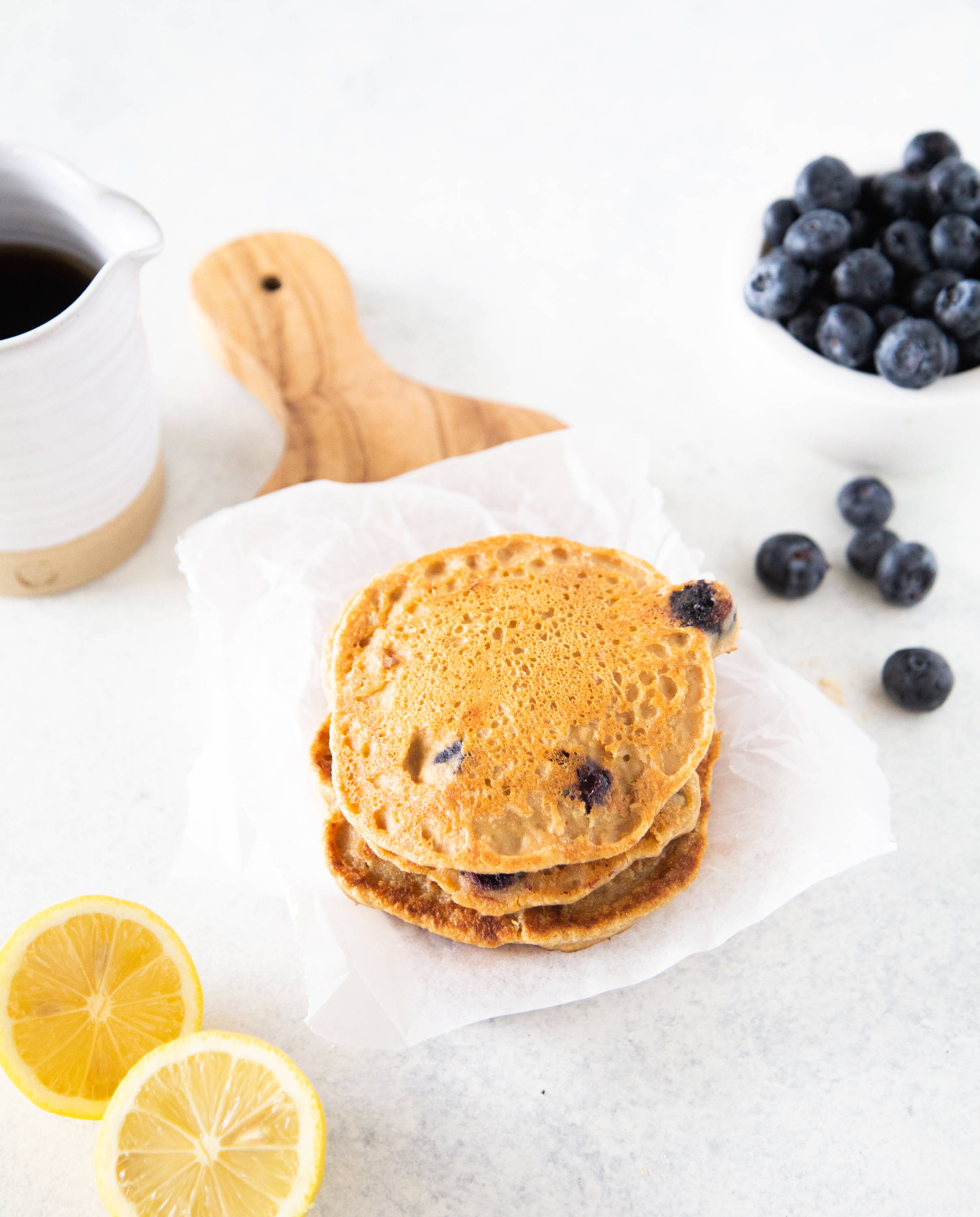 Be on the lookout for more amazing (guilt-free) recipes on the way! Also, read more about our new vegan protein powders below:
---
Please give a warm welcome to the newest member of the No Cow family: Protein Powders. Available in Vanilla and Chocolate. Mix it in to your post-workout smoothie or add it to a low-sugar baking recipe. Plant-based, clean ingredients, amazing taste, unmatched texture. Expect anything different?
Come to think of it, this product is different. All other powder canisters are made of plastic, and are only partially recyclable. That also means they're still partially harmful on the environment.
ALUMINUM: INFINITELY RECYCLABLE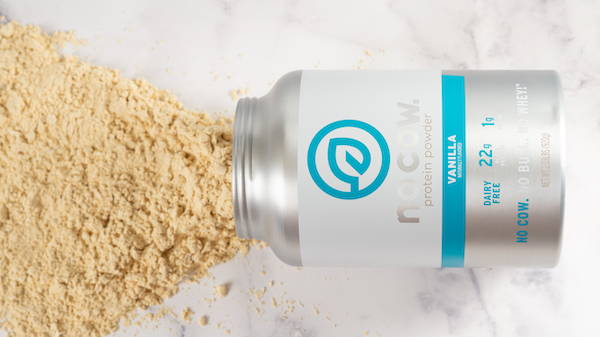 ---