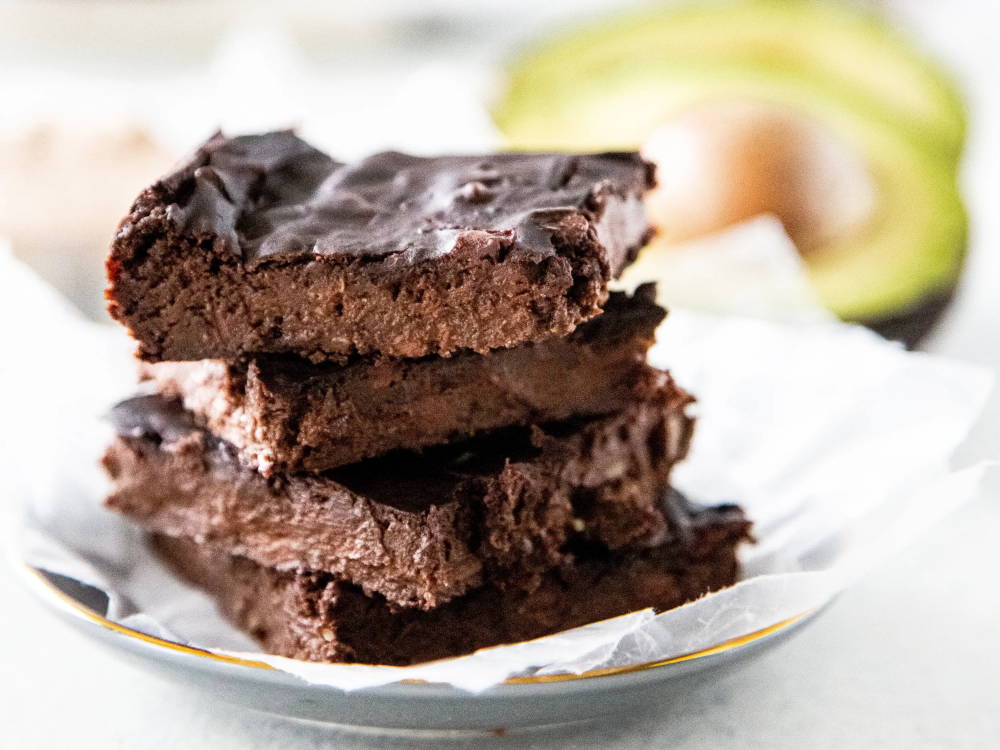 Photo Credit: Paige Billings
---
Chocolate fudge lovers: this one's for you. These Chocolate Avocado Brownies are everything. Seriously, they're vegan, gluten-free, low sugar, and infused with No Cow's chocolate plant-based protein powder for added protein! We're all about guilt-free indulgence, and these are the epitome of that. They're perfect for a dessert or mid-day snack if you get a sweet craving.
INGREDIENTS:
2 medium ripe avocados

1/2 cup of sugar-free maple syrup

1/4 tsp of salt

1 tsp of vanilla extract

2 servings of No Cow Chocolate Protein Powder

1/4 cup of cocoa powder

1/2 cup of sugar-free chocolate chips (suggest using stevia sweetened)

3/4 cups of water (can sub for almond or another dairy free milk)

1 tsp of baking powder

1/2 tsp of espresso powder

2 tbsp of gluten-free flour
INSTRUCTIONS:
Preheat your oven to 350°F and lightly grease your square baking pan with vegan butter and dust lightly with cocoa powder - tap out excess

In a stand mixer fitted with a whisk attachment, or in a large bowl with a hand mixer, whip your peeled avocados until they are smooth

Next, add in your maple syrup, salt, vanilla extract, baking powder, and espresso powder

Using a rubber spatula, scrape down the sides of the bowl and add in your No Cow Vegan Chocolate protein powder and your cocoa powder

Next add in your water to loosen the batter

Using your rubber spatula, remove the bowl from your mixing attachments and fold in your gluten free flour and your sugar-free chocolate chips

Pour your batter into your prepared pan and bake for 55 minutes to 1 hour

Once the top is crackled and the brownies are baked through, let them cool for at least 2 hours before serving, this allows them to set

Serve and enjoy your dense and fudgy avocado healthy brownies!
Photo Credit: Paige Billings
---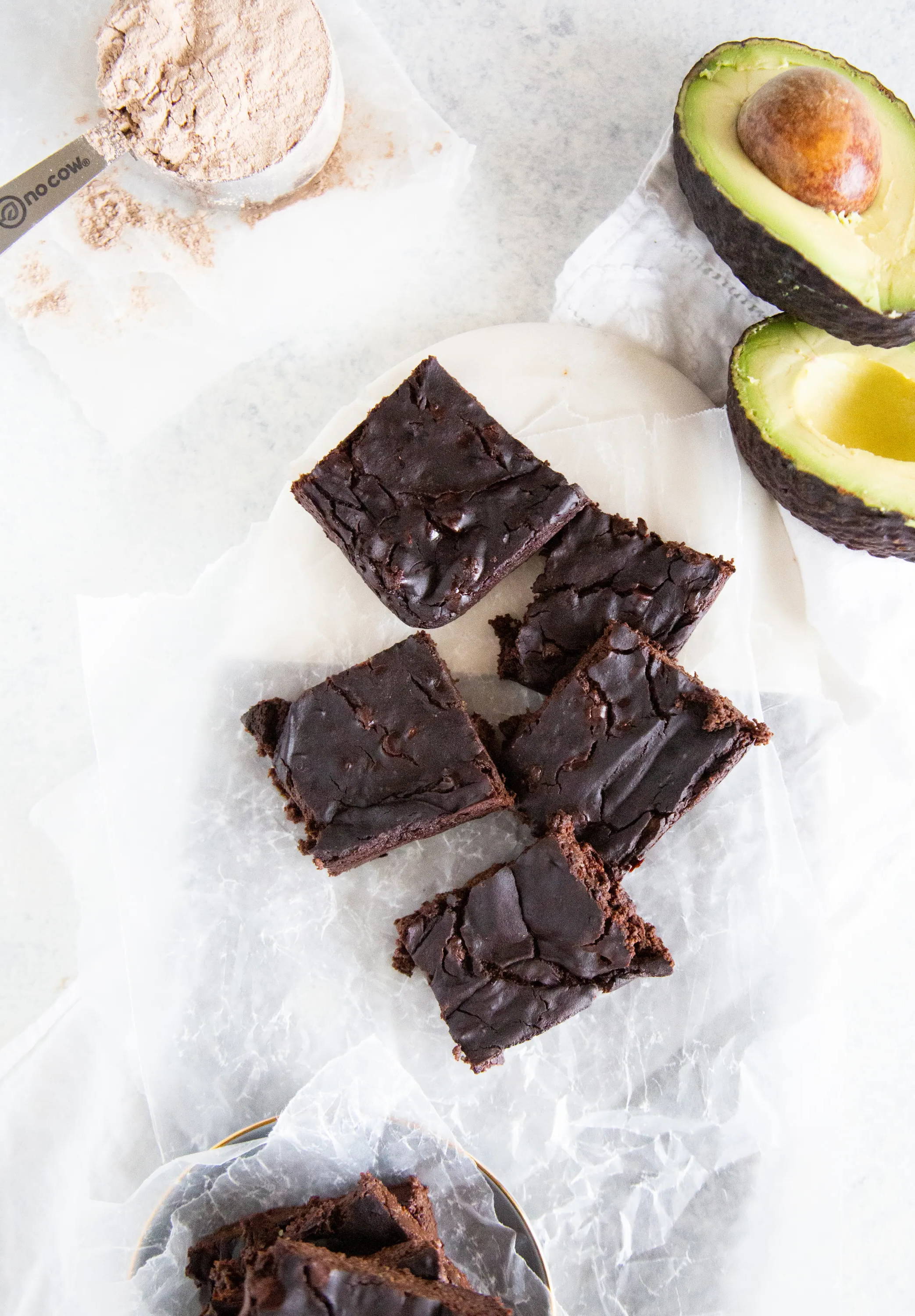 Photo Credit: Paige Billings
---
NUTRITION FACTS:
Serves 16 Brownie Squares. serving Size = 1 brownie square
87 Calories

8g Protein

0-1g Sugar

10g Carbs

3g Fat
Be on the lookout for more amazing (guilt-free) recipes on the way! Also, read more about our new vegan protein powders below:
---
Please give a warm welcome to the newest member of the No Cow family: Protein Powders. Available in Vanilla and Chocolate. Mix it in to your post-workout smoothie or add it to a low-sugar baking recipe. Plant-based, clean ingredients, amazing taste, unmatched texture. Expect anything different?
Come to think of it, this product is different. All other powder canisters are made of plastic, and are only partially recyclable. That also means they're still partially harmful on the environment.
ALUMINUM: INFINITELY RECYCLABLE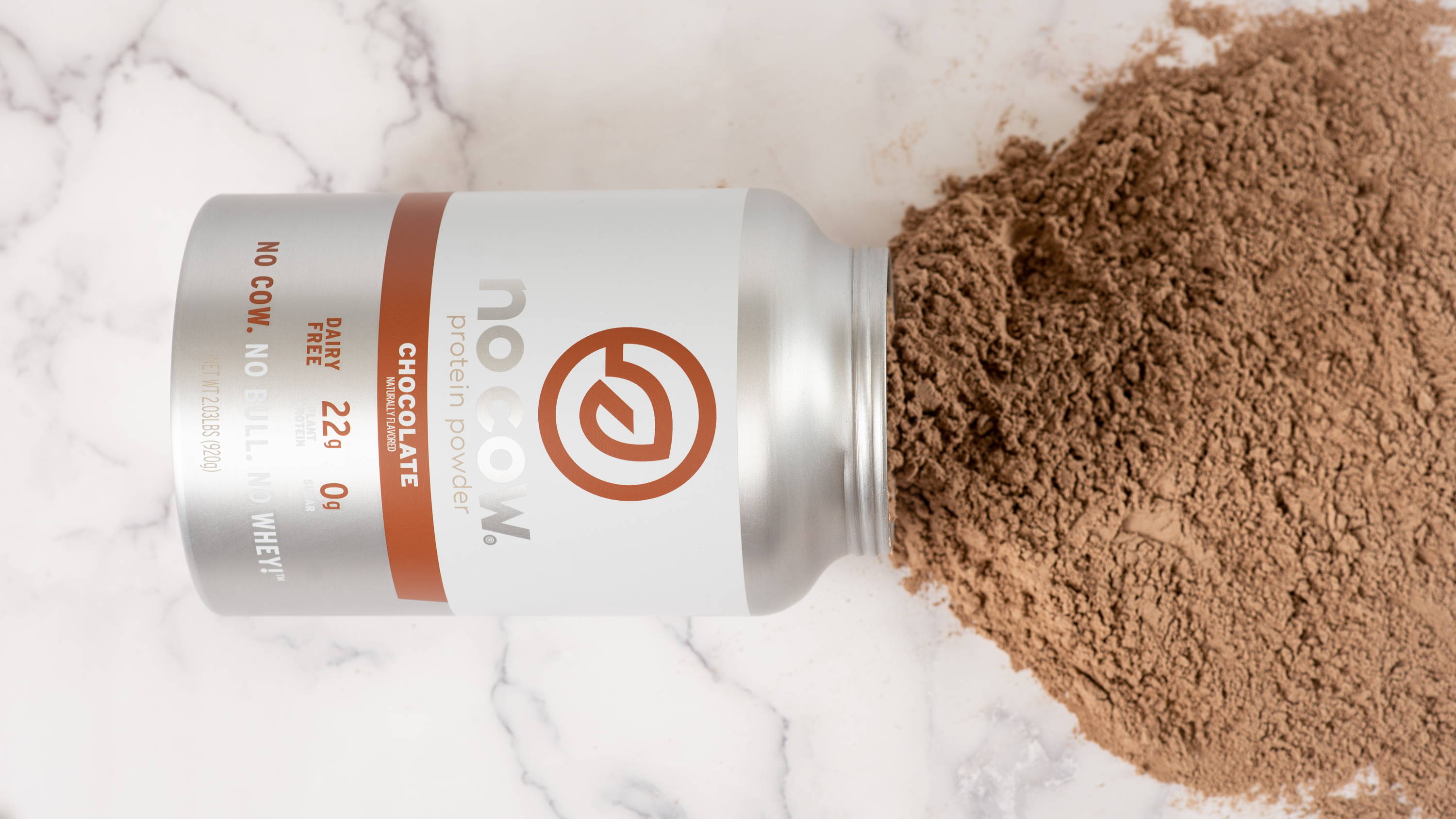 ---