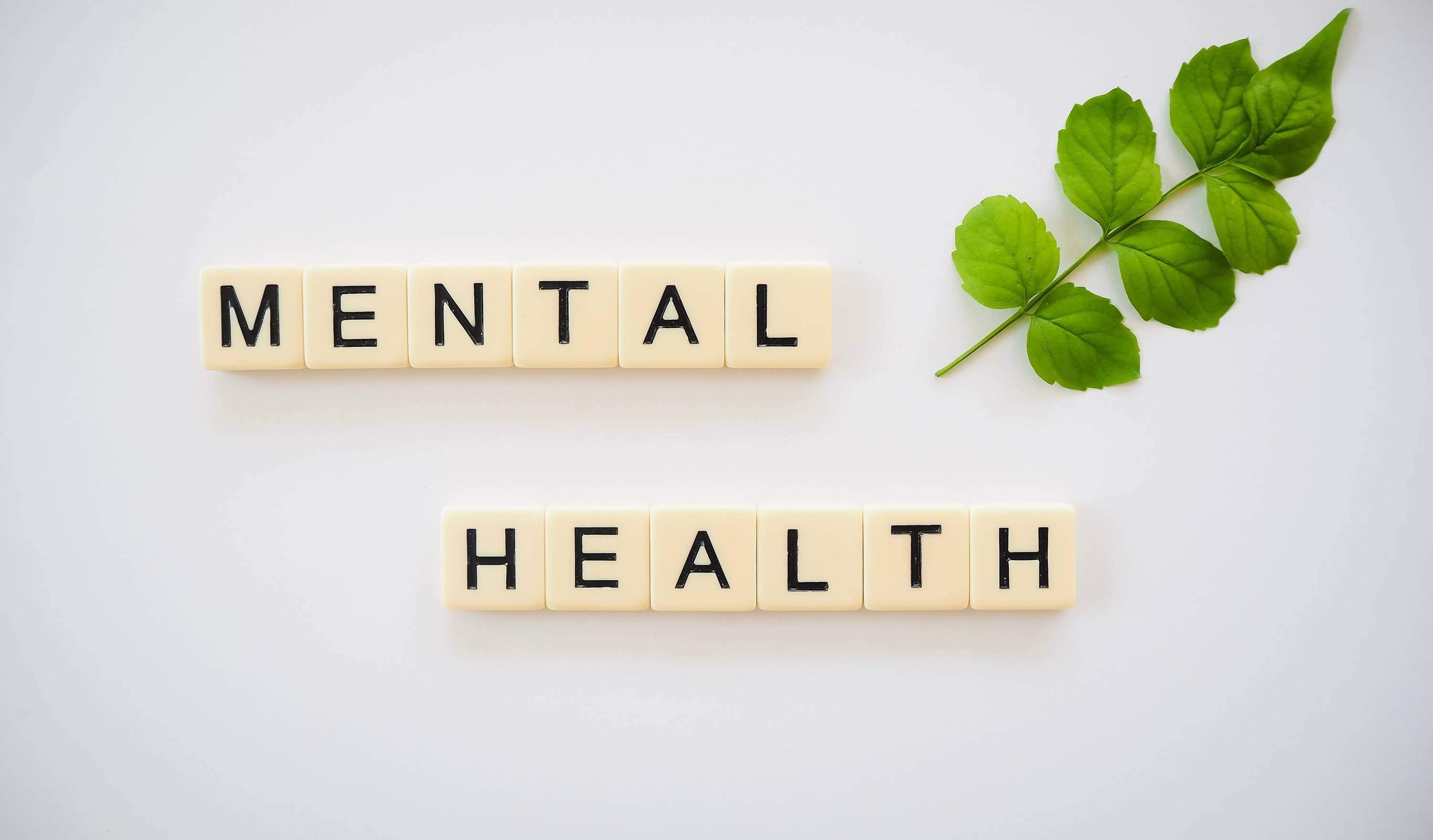 "New year, new you." This is one of those phrases that tends to circulate between the day after Christmas and the first week of January. And it's typically accompanied with diet plans, workouts, and other goals that involve calories and numbers on a scale. Even though we love talking about fitness and nutrition at No Cow, we're taking time to focus on another resolution in 2021: our mental health -- and we'd love for you to join us!
We're not kidding ourselves, 2020 was hard, to say the least. If you're going into this new year with stress, anxiety, or just an overall sense of heaviness -- we hope you know you're not alone. Far from it. In fact, studies show more than 40 million adults in the U.S. experience anxiety and/or depression in the U.S. But here's the good news: a world of mental health resources are available at our fingertips. Between mental health podcasts and meditation apps, there is something out there for everyone.
That said, our team put together a list of our favorite resources out there right now. While we're not suggesting all of these tools will boost your mental health overnight, we hope you find one or two resources that support you on your journey. Because even though it's a new year, we're still the same imperfect, forever evolving selves, constantly adjusting as we go. Also, please note that we DO NOT consider ourselves mental health experts at No Cow, but rather students and enthusiasts who want to share. Please don't confuse these resources as a substitute for professional help.
Books to read
It seems a new memoir about mental health is popping up daily, it's hard to keep up! But we rounded up our favorite mental health books, from comical reads that'll make you laugh to informative books rooted in science. Happy reading!
Furiously Happy
Self-described as "a funny book about horrible things" this book by Jenny Lawson adds a beautifully honest yet humorous perspective on mental health, and how it impacts her relationship with family and friends. Let's just say, it's the kind of book you'll likely end up buying a second time because the friend you lent it to ends up lending it to someone else. (Yeah, it's that good.)
Blue Mind
You know that calming sensation you feel near the water? That's what Blue Mind is all about. Combining anecdotes with neuroscience, Wallace J. Nichols shows how water can not only improve performance and reduce anxiety, but also increase calmness and professional success.
Your Brain Needs a Hug
We know not to judge a book by its cover, but this one immediately makes us feel a little better. Although this book is directed at teens, Rae Earl's words will speak to anyone who has struggled with depression, social media addiction, and self-esteem issues (aka, pretty much everyone!).
The Gifts of Imperfection
Reading this book by Brené Brown almost makes you feel like you're sitting at a coffee shop with a best friend, who just so happens to be full of tips on how to let go of self-defeating thoughts. And while you're at it, her other book Braving the Wilderness is another must-read.
Podcasts to stream
There are more than 1.5 million podcasts out there right now. And after writing that sentence, it's probably closer to 1.6 million. Ok, maybe that's an exaggeration -- but the podcast universe is growing FAST! With so many podcasts about so many topics it's no surprise there's an abundance of mental health podcasts to stream. Here's a selection of our favorites.
Not Another Anxiety Show
As the title suggests, Not Another Anxiety Show is unique because it's hosted by a registered nurse and rooted in resources to help overcome anxiety. We love it for many reasons but especially because the host, Kelli Walker, emphasizes time and time again that feeling a lot of things is part of being human.
TTFA
TTFA stands for Terrible, Thanks For Asking. Hosted by Nora McInerny -- this podcast is a breath of empathy. It's encouraging, but not irritatingly optimistic. And it's an easy listen while also being full of wisdom that you'll carry long after each listen. We hope you love it as much as we do.
hey, girl
Short and sweet, the hey, girl podcast is full of nuggets of self-care inspiration. Alex Elle, the host, brings on insightful guests to chat about everything from writing as a form of healing to ways to channel more creativity.
Apps to download
Looking for tools to boost your meditation practice? Seeking self-care inspiration? There's an app for that! When used mindfully, apps can be extremely helpful tools on our mental health journeys. Here's a roundup of our top picks for mental health apps.
Mood Fit
We love this app because it helps us get to know ourselves a little better. Between the weekly reports and customizable moods -- Mood Fit makes it easy to see patterns in our behaviors and discover what areas we have for making improvements. We also love the gratitude journal tool, which makes it easy to jot down the good in our days.
Headspace
Beyond the many guided meditations fit for every mood (from grieving to restlessness), we love the daily Mindful Moments, sleep playlists, and exercise videos on Headspace. Plus, the app tracks your meditation minutes, so you can effortlessly keep track of your progress.
Happify
Are you sick of going straight to Instagram (or Facebook or Tik Tok) when you're bored? Happify will help you change that. This app is packed with daily quizzes, activities, and games that are all designed to help you in your personal goals, whether that's building confidence or unlocking your purpose.
Shine
Shine is a self-care app that has 800+ meditations ranging from practicing acceptance to conquering your inner critic. And you'll get access to the community known as the Shine Squad, which offers real-time support and advice from members across the world.  
Influencers to follow
Instagram is known to be the "worst social media for mental health." That said, Instagram doesn't seem to be going anywhere anytime soon. So, we might as well focus our energy on following influencers creating compelling content about mental health. However, if you decide to delete your account in the name of mental health, we salute you.
@makedaisychains
Colorful content with cats, rainbows, and beautiful words about mental health is exactly what you'll find on @makedaisychains. Just when you think you have a favorite post, keep scrolling -- we bet you'll find another that speaks to you just as much.
@minaa_b
Follow @miaa_b for mental health resources, self-care tips, and gentle reminders about healing. We love her check ins, simple illustrations, and thoughtful captions grounded in self-acceptance and empathy.
@yung_pueblo
The words you'll read from @yung_pueblo are true gifts. Every post is empathetic and awe-inspiring, while navigating tangled issues of heartbreak, love, loss, rejection, and anything to do with feelings.
@idontmind
You'll find empowering quotes and reminders to prioritize your mental health on @idontmind. Featuring practical tips to navigating anxiety during the holidays to tips on how to help a friend with bipolar disorder, this account is one to follow and share.
Take care of yourself: Here are mental health quotes to inspire you on your journey
Last but not least, we'll leave you with some of our favorite mental health quotes to help you find peace, purpose, and balance. Here's to a better and happier 2021:
"What mental health needs is more sunlight, more candor, and more unashamed conversation." – Glenn Close
"Wisdom means to choose now what will make sense later. I am learning every day to allow the space between where I am and where I want to be, to inspire me and not terrify me." – Tracee Ellis Ross
"The only journey is the one within." – Rainer Maria Rilke

"A happy life is just a string of happy moments. But most people don't allow the happy moment, because they're so busy trying to get a happy life." – Abraham Hicks

"Set expectations for yourself that are not based on what you believe everyone else is doing." – Julie Hage

Small steps in the right direction can turn out to be the biggest step of your life." – Naeem Callaway