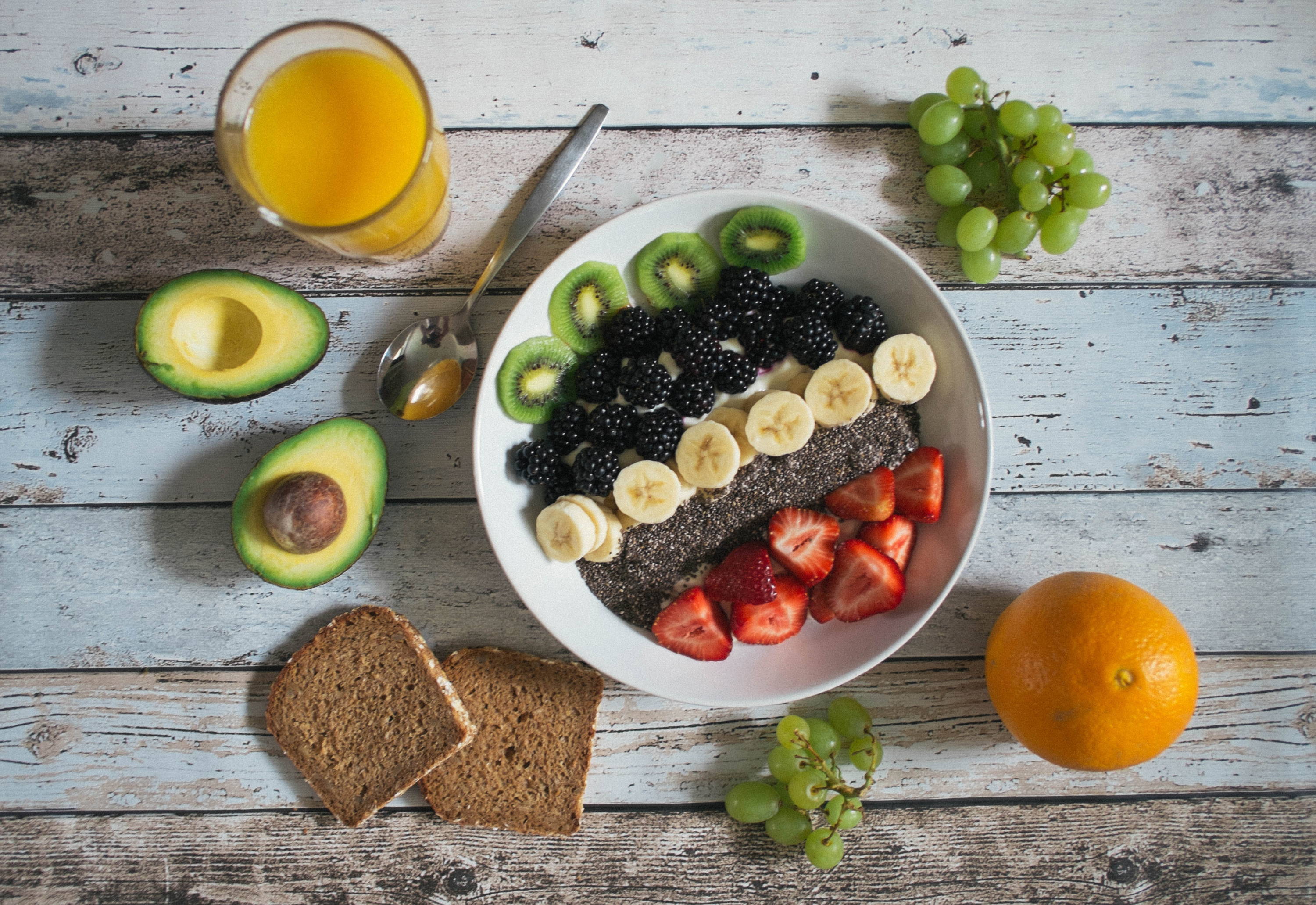 Plant-based lifestyles have dramatically risen in popularity recently, and for a good reason. Animal products that aren't labeled as organic, free-range, or grass-fed, are often highly processed, can be treated with harmful antibiotics, or are full of saturated fats, all of which make meat and animal products inflammatory foods.
Whether you're ready or not to commit to a full plant-based lifestyle, there are plenty of small changes you can make to your diet that can have considerable positive effects. Just limiting your meat consumption to once per day can help your body more easily fight and break down inflammatory fats. We've put together some more easy swaps and adjustments you can make today to start fueling your body with more plant power.
1. Make the swap for plant-based meats, cheeses, and yogurts
I used to be one of those people who didn't think she could live without a classic steakhouse cheeseburger. But, the truth is, even eating plant-based, I don't have to. With various amazing burger alternatives available at almost all my local grocery stores, I don't even have to give up the ease and comfort of a traditional burger. Stacked with onion, lettuce, and tomato, you can hardly tell the difference between plant-based meat and the inflammatory original. Add a slice of dairy-free cheddar or swiss, and it's just like the real thing.
Plant-based meats aren't just for the burger fanatics. I've found meatballs, breakfast sausages, chorizo, and so many more meat alternatives that taste just as satisfying as the real thing. Many of these alternatives are still packed with the protein you find in traditional meat, and are similarly full of flavor. I like to add an Italian-style plant-based sausage to my pesto or tomato based pasta dishes.
The same general rule applies to dairy-free cheese products and yogurt. You can find them at any grocery store, and although they may be sold at a bit of a higher price point, their taste and texture still feel reminiscent of the original. I would be sure to read the nutrition facts for dairy-free yogurt, however, because many of the popular brands out there have not made an effort to match the nutrition profile of their dairy counterpart. I look for yogurt with nutrients that are similar to a greek or skyr style with high protein and low sugar.
Swapping in alternatives for yogurt, sour cream, cheese, and cream cheese may not seem like it makes a big difference in the grand scheme of things, but these animal products are often more prominent in your diet than you may think! Take cheese for example. You may have some with your eggs in the morning, on a sandwich in the afternoon, and on top of a bowl of pasta or on a side salad. That's an animal product at every meal!
2. Follow plant-based / vegan recipe developers on social media
These days, Instagram is far more than just a social network. It's a wealth of information that functions almost like a search engine. Plug in a few buzz words on the "discover" page (vegan blog, plant-based recipes) and you'll find hundreds of people posting recipes and vegan grocery store hauls. Try the same search on Pinterest and you'll find thousands of more meal plans and recipes.
Following a few of these accounts ensures that you're constantly seeing content you align with and can be inspired by. So many food bloggers will post recipes right in the description of their posts, or will make a handy "reel" to show you how it's done. Not only does keeping up with these bloggers on social media remind you how delicious plant based eating can be, oftentimes it's easy enough to replicate exactly what they make. That's why they do it!
3. Tell friends and family you're eating plant-based
This seems like it may be a no-brainer, but you would be surprised at how often food is involved when you get together with family and friends. And if your friends don't know you're avoiding meat, they won't provide an alternative or suggest you all grab something somewhere vegan-friendly. Don't feel like your food choices will burden your friends, either. They will 100% support your decision even if they don't choose to follow the same lifestyle. It's just always easier when everyone is on the same page about dietary restrictions so you don't have to choose between eating or compromising your food preferences.
4. Cook for yourself!
Cooking for myself has really altered the way I eat. When I was at school or at home, I never wanted to be too picky or extravagant with requests, as I knew my preferred options wouldn't be available. But now that I cook (almost) every meal for myself, I have total control over what goes into my recipes. I cook with coconut milk instead of cream, and use tofu in my salads instead of chicken.
To keep my cooking and taste buds inspired, I follow the rule of making one or two new recipes per week. I'll dig something up on Pinterest or Instagram and take note of all the ingredients I need so I can buy them that week at the grocery store. This pushes me outside of my cooking comfort zone and encourages me to get creative with making unique plant-based meals that I can store in my repertoire for the future. I've found this strategy helps me build up a pretty ample spice cabinet and pantry as well!
Initially limiting dining out when starting your journey toward eating more plant-based is key. It gives you time to figure out exactly how you can best follow this lifestyle before allowing someone to cook for you. And hey, if there aren't any totally plant-based options when you're eating out, don't sweat it. The process is a journey, and if you slip up, it doesn't mean you have to stop. Making these small changes to start is a huge win alone.