NO COW'S SustainabLE VISION
THE FUTURE IS PLANT-BASED
Amidst the challenges posed by a growing global population, climate shifts, and dwindling natural resources, we recognize the urgent need for solutions. Yet, it extends beyond mere carbon offset, recyclability, or product impact. Instead, we embrace a comprehensive approach that addresses every facet of the issue. Thus, we have passionately adopted a commitment to a more sustainable future, woven into every endeavor. While we may not be flawless, we humbly embrace progress both as individuals and as an organization.
product
WHAT WE PROVIDE is who we are.
PEOPLE
they put the vision into action.
PHILANTHROPY


it's bigger than us.
PACKAGING


WASTE is inevitable,




but not PERPETUAL.
OUR 4 PILLARS OF SUSTAINABILITY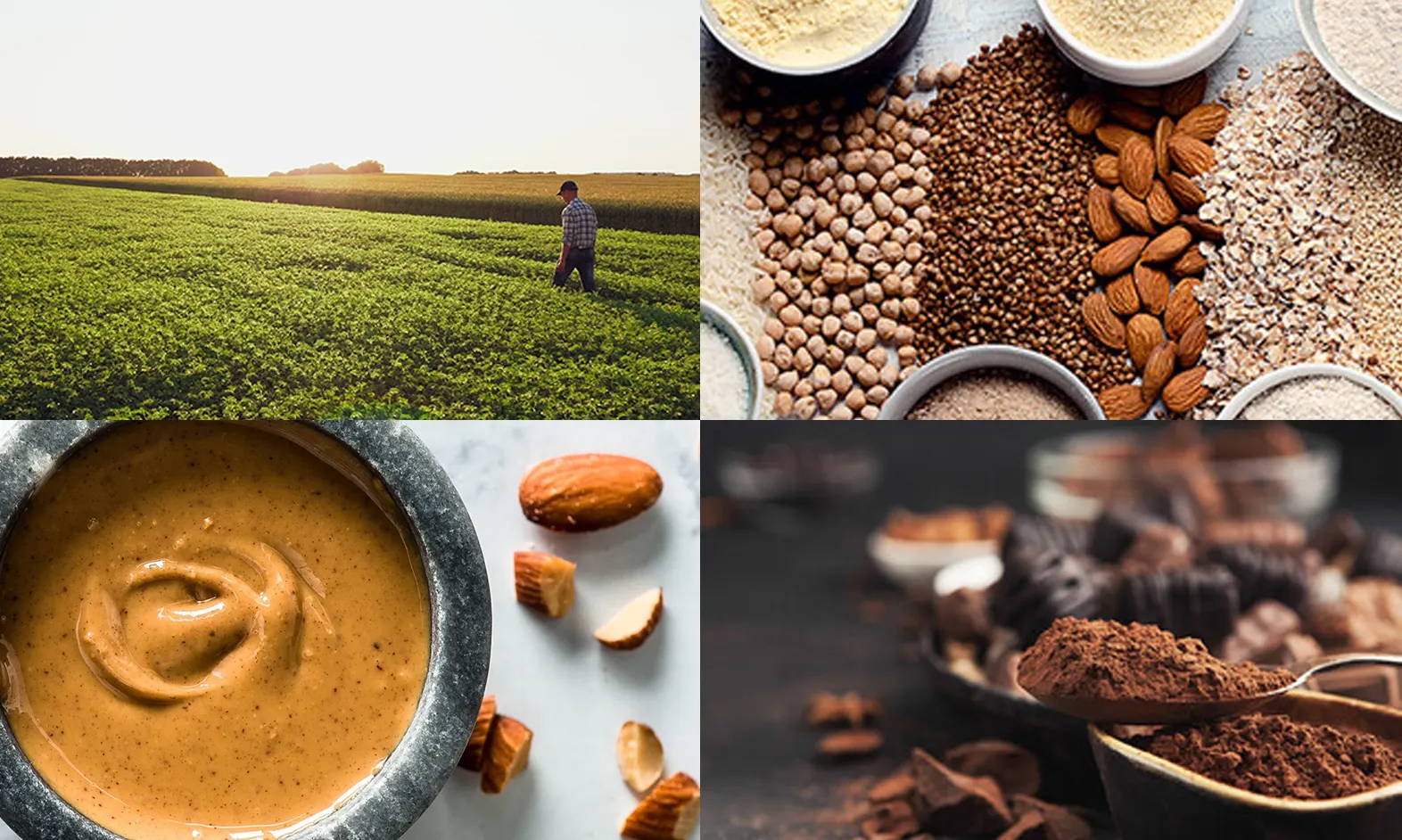 We believe plant-based is the sustainable future for food products, and we're here to drive that future forward.

No Cow works with sustainable suppliers that focus on quality ingredients, fair wages, and safe working environments
What's in the works?
Drive innovation in plant-based nutrition that doesn't compromise taste, quality, and environmental impact.
No COW'S DIVERSITY INTERNSHIP PROGRAM
No Cow is committed to cultivating racial, ethnic, and gender equality in the Consumer Packaged Goods industry

That's why we started our Diversity Internship Program, which aims to provide valuable paid internship experience to marginalized communities
What's in the works?
We're now working to partner with local universities in the Denver area to build our network and grow our program reach.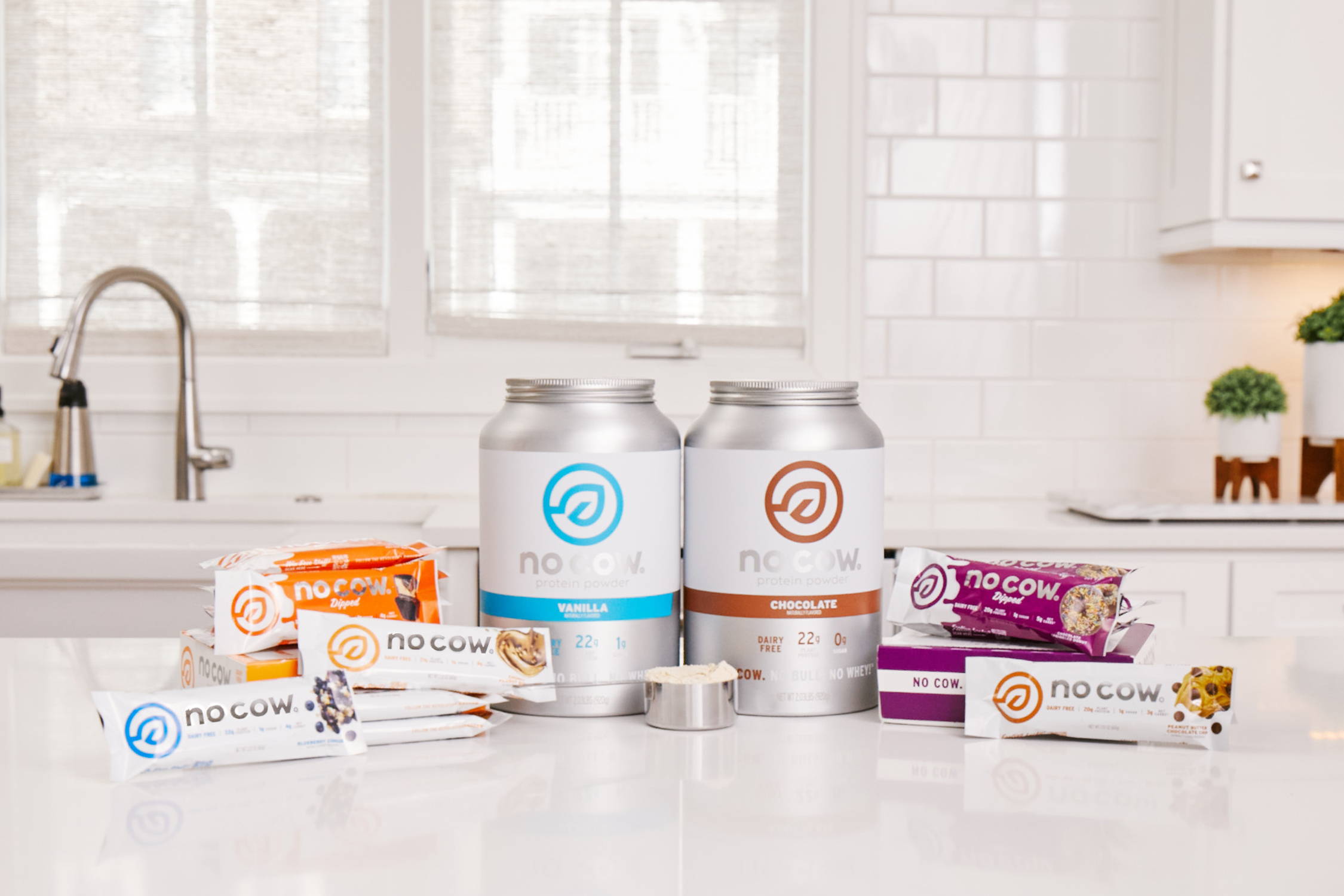 We actively partner with We Don't Waste  to donate our products to local communities and shelters!
What's in the works?
We're working to partner with other organizations such as the National Park Foundation to commit service hours.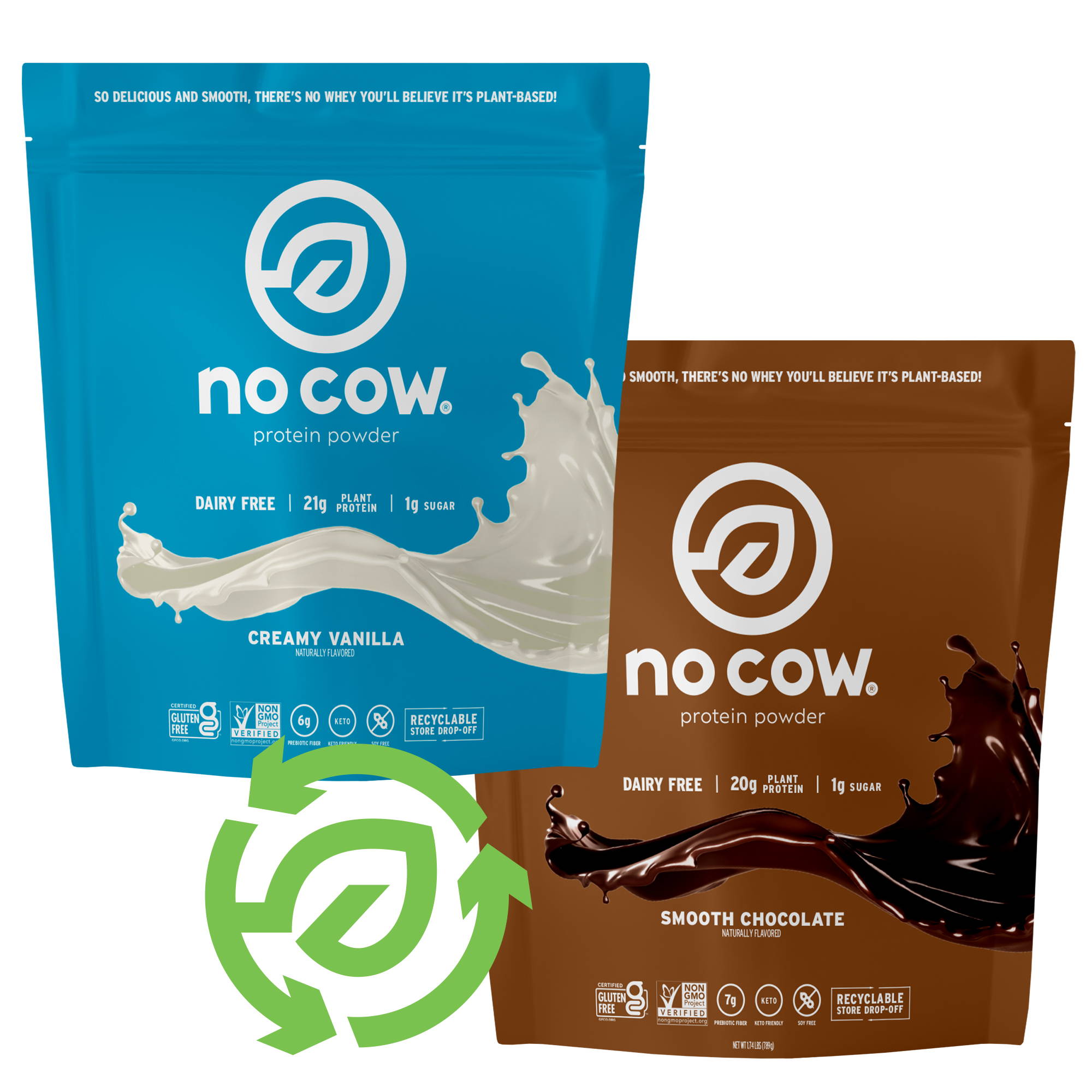 Many How2Recycle retail members have in Store Drop-Off bins, including Target, Walmart, Lidl, and Wegmans! Bring your clean and dry bags with you to the grocery store and dispose of them there. Click here to find a location near you!
We have worked with our supply partners to release a bag made of a new high-barrier, all polyethylene (PE) recyclable structure, which is a single resin type. The bags are sent to a recycler to be made into composite lumber, or non-food grade plastic resin.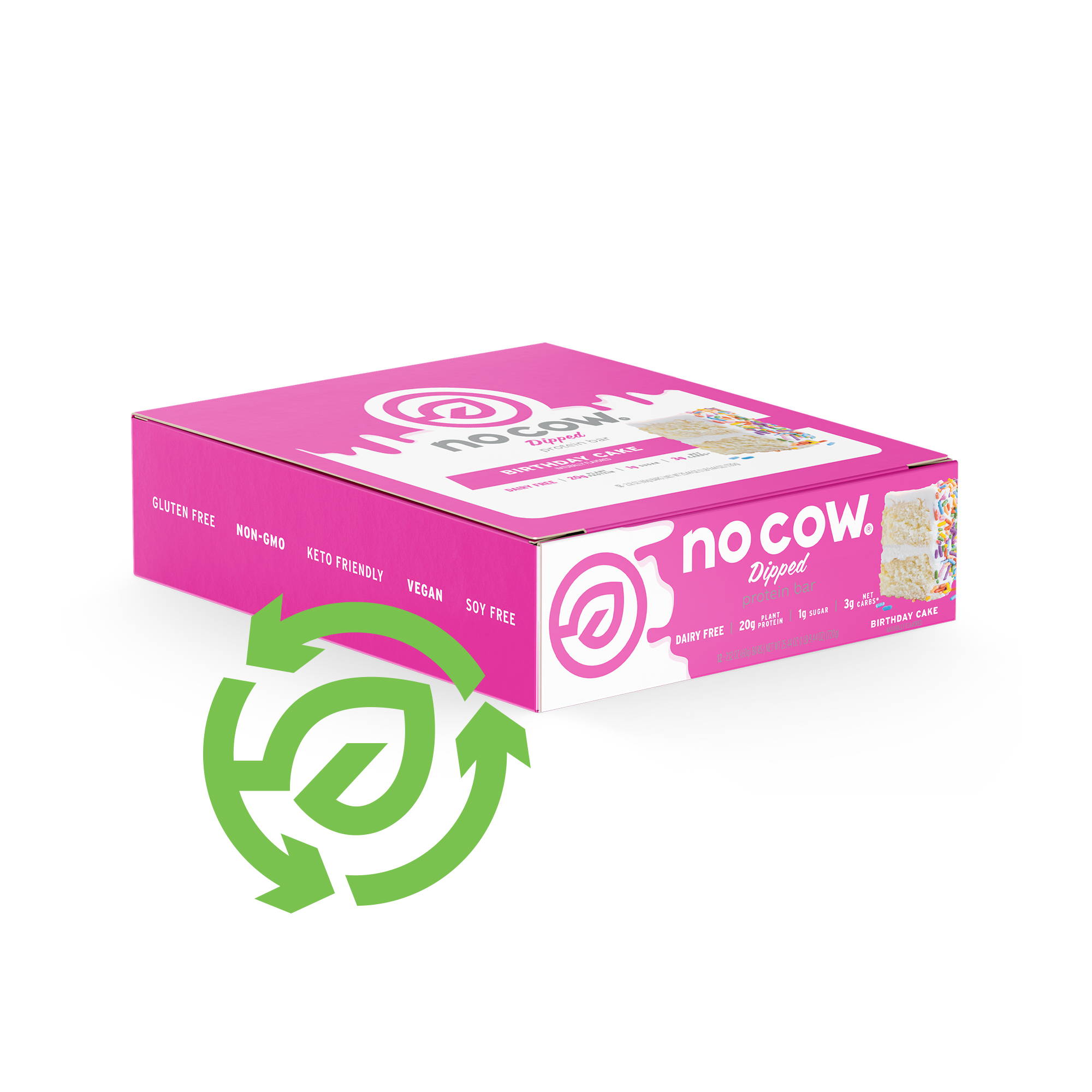 Paperboard boxes are widely collected for recycling in the United States. The vast majority of Americans have access to a community paper recycling program.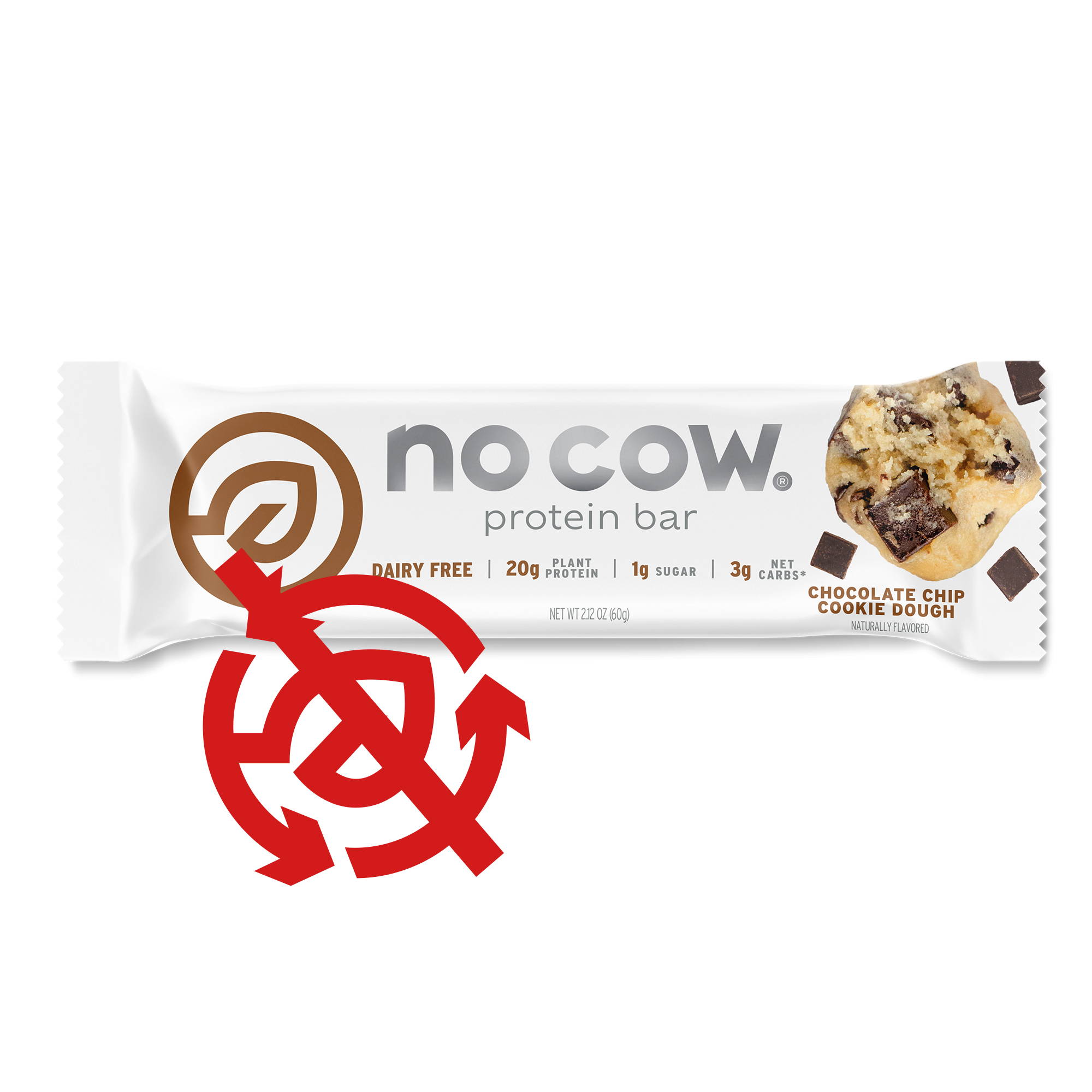 We are committed to transitioning to a sustainable bar wrapper as soon as possible. The bar industry is changing and we are working through solutions to make more sustainable choices.