---
Looking for something to help beat the summer heat? We most definitely are! That's why we teamed up with our friends at Good Karma to create this summer inspired smoothie recipe. It's dairy free, plant-based, infused with No Cow's Vanilla Protein Powder & Good Karma's Vanilla Flaxmilk. It's perfect for a post-gym pick me up or for when you want to indulge in a tasty treat.
INGREDIENTS:
2 cups of Good Karma Vanilla Flaxmilk

1 scoop of No Cow Vanilla Protein Powder

1 cup of frozen blueberries

1/2 cup of frozen riced cauliflower

1 tbs of honey

1 tbs of peanut butter (or substitute for almond butter).

2 tsp chia seeds

3 ice cubes
INSTRUCTIONS:
Add together all the ingredients into a blender and mix until smooth..

Check the taste and adjust to your liking

Add more flaxmilk, peanut butter, or fruit to your liking.
---
---
Please give a warm welcome to the newest member of the No Cow family: Protein Powders. Available in Vanilla and Chocolate. Mix it in to your post-workout smoothie or add it to a low-sugar baking recipe. Plant-based, clean ingredients, amazing taste, unmatched texture. Expect anything different?
Come to think of it, this product is different. All other powder canisters are made of plastic, and are only partially recyclable. That also means they're still partially harmful on the environment.
ALUMINUM: INFINITELY RECYCLABLE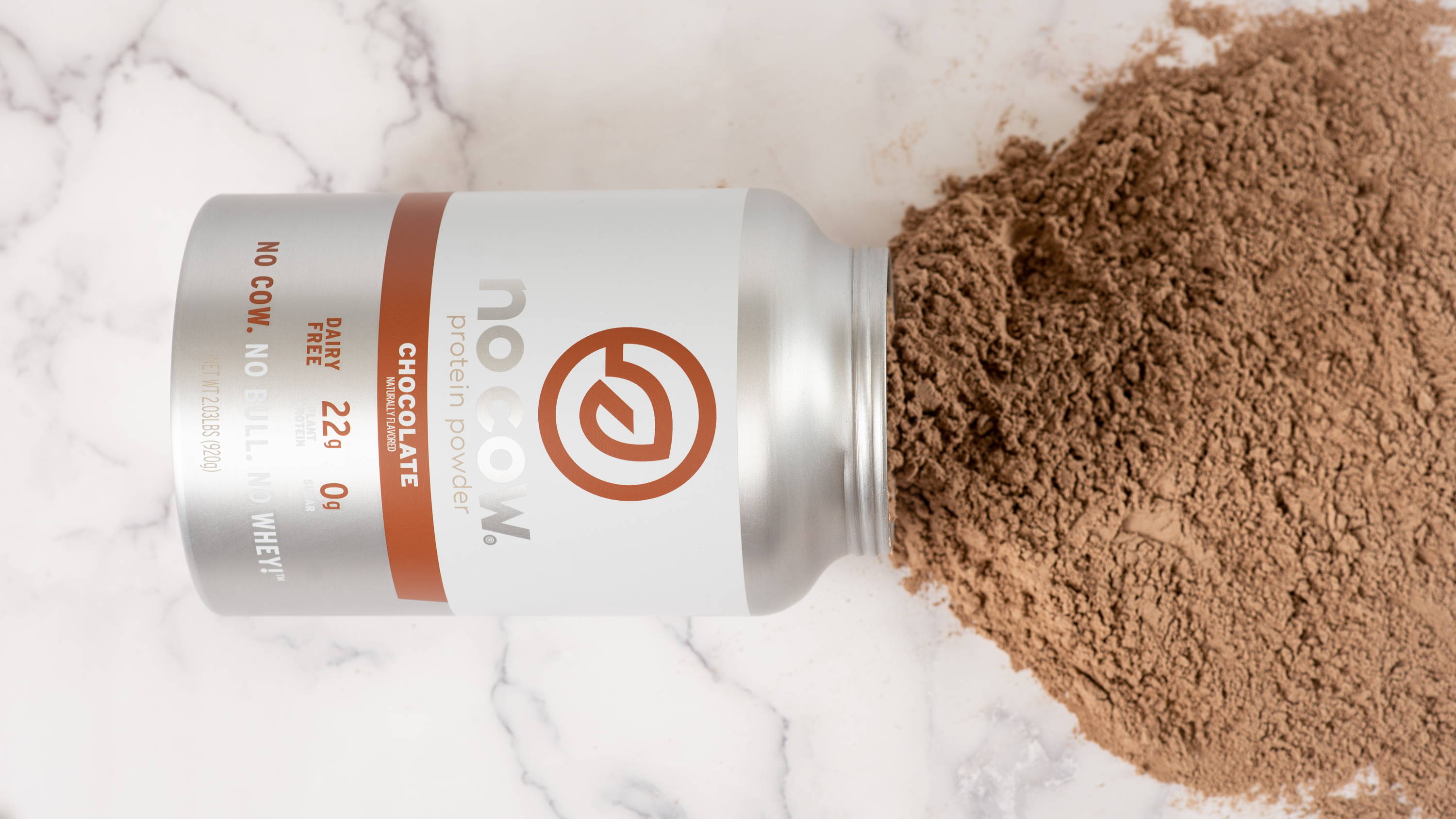 ---