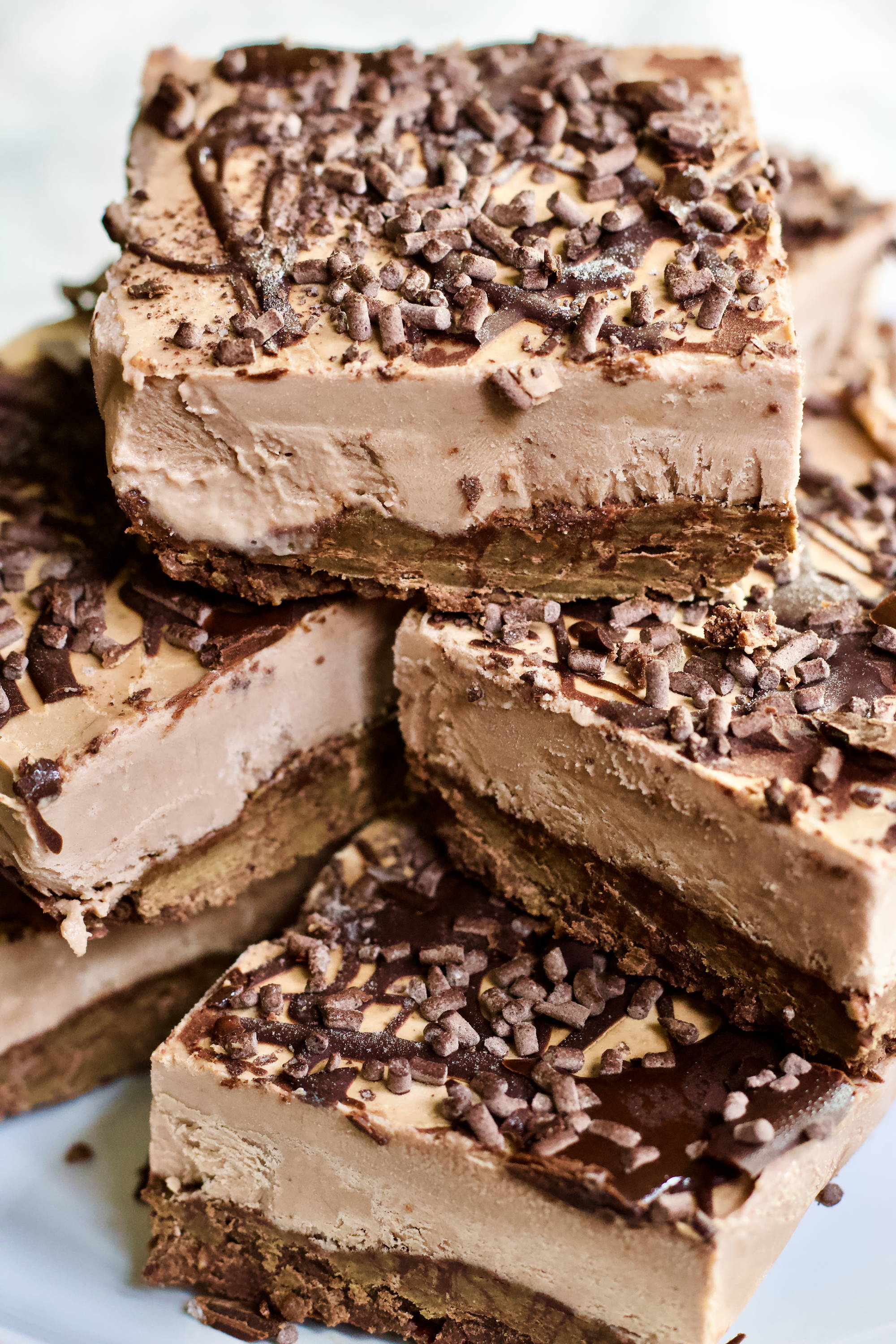 Photo Credit: Kaila Proulx
---
These easy, no-bake cheesecake bars are the perfect dessert for the spring and summer months! No need to turn on the oven and the creamy cold filling is reminiscent of rich vegan ice cream. Even if you're not a cheesecake lover, these bars will change your mind. You won't be able to resist the creamy chocolate filling paired with the rich chocolate donut-flavored crust.
INGREDIENTS:
For crust:
For cheesecake filling:
For topping:
INSTRUCTIONS:
Soak cashews in water for at least 30 minutes, then drain them.

In a high-speed blender, combine cashews, tofu, monk fruit, and protein powder. Blend on HIGH until smooth and creamy. (I recommend using a Vitamix). Set aside.

Line an 8x8 baking pan dish with parchment paper and set aside.

In a food processor, pulse chopped bars until crumbly. Add in nut butter and process until evenly combined. Press "crust" mixture into the prepared baking dish. Pour the filling mixture on top and spread until evenly distributed. Freeze for 30 minutes.

If topping with chocolate, microwave about a 1/2 cup of chocolate chips for 30 seconds. Stir and continue microwaving in 30-second intervals until fully melted. Let cool for at least 5 minutes.

Remove cheesecake from the freezer and drizzle with chocolate. Sprinkle chocolate sprinkles on top. Place the dish back in the freezer for at least two hours to set.

When ready to serve, leave the dish out for ~5 minutes so that it is slightly softened and easier to slice into. Slice into 9 bars and serve cold!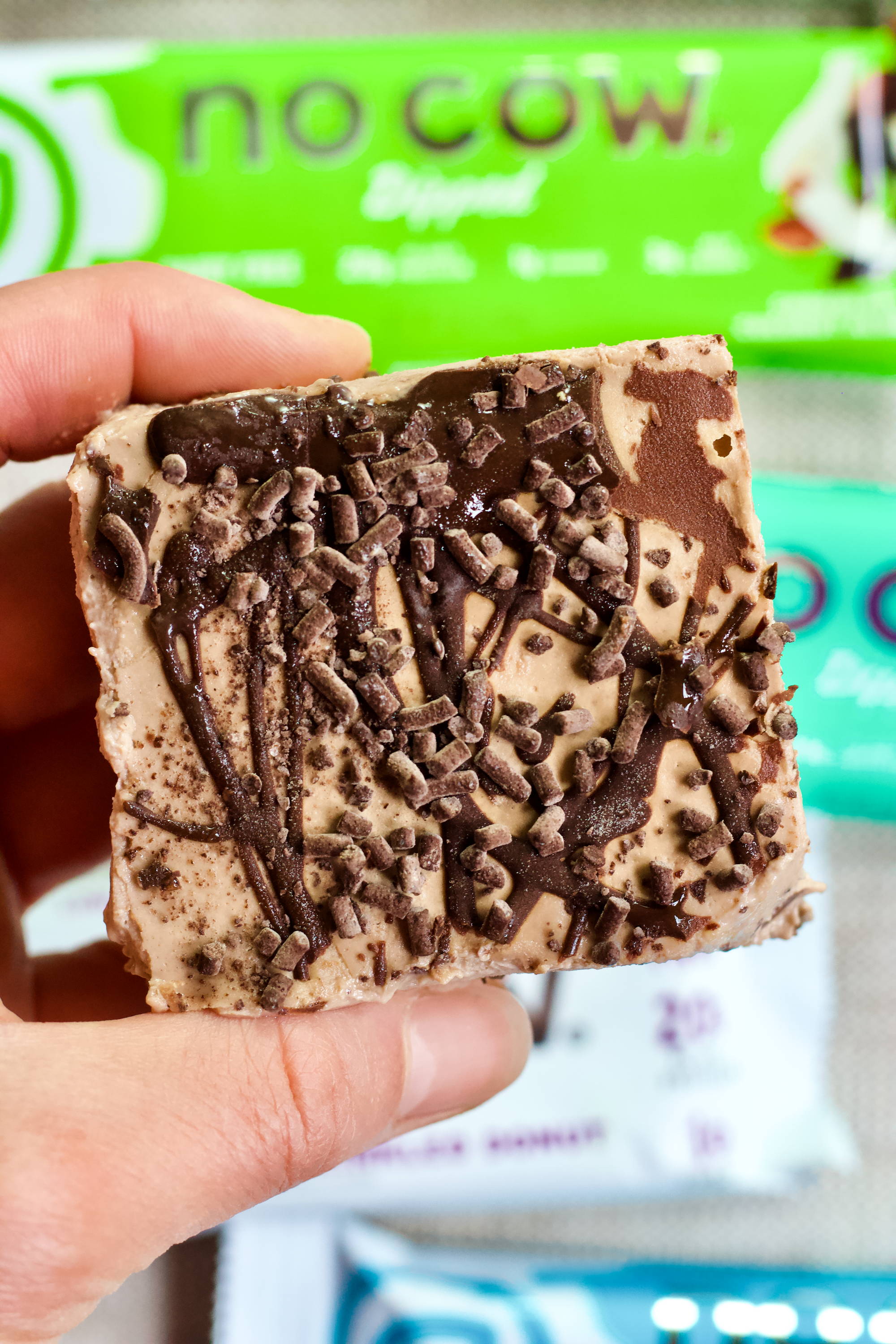 Photo Credit: Kaila Proulx
---
---
ABOUT THE AUTHOR: KAIla proulx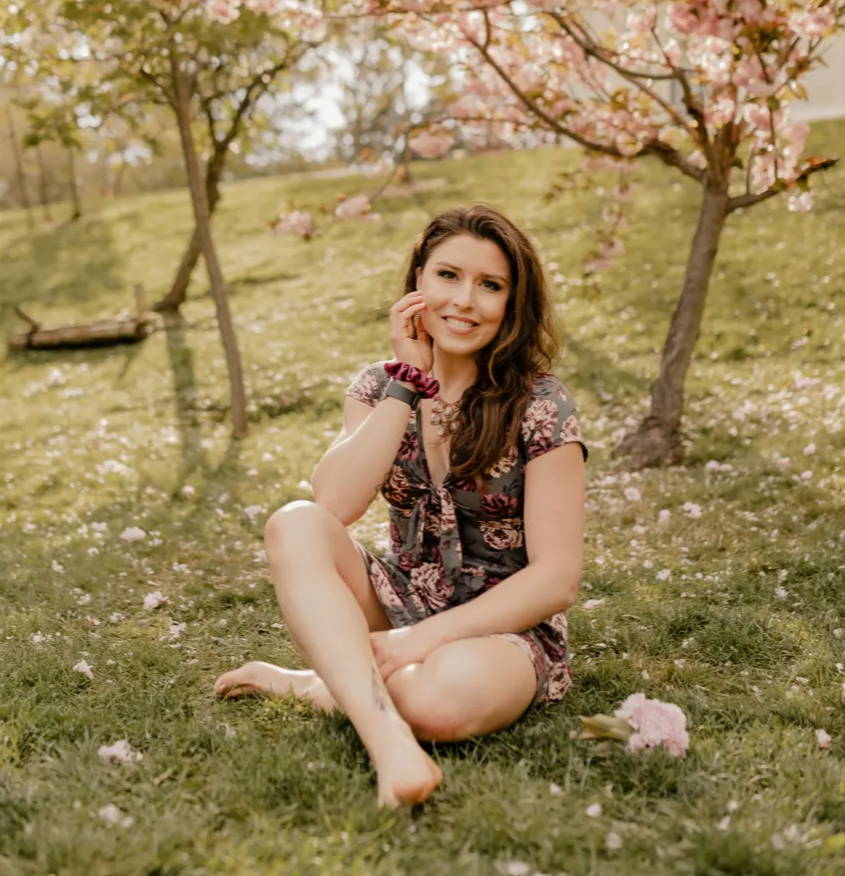 Kaila is the digital creator and healthy recipe developer behind Healthy Helper, a healthy living blog that she founded over 11 years ago. She is an avid distance runner, world traveler, and lover of all thing wellness. She's also a certified personal trainer and nutrition coach. Kaila works full time in the digital marketing field and is currently in grad school pursuing her Masters of Science in Cybersecurity. When she's not making fun, healthy treats in the kitchen, you can find her running, hiking, playing with her dog, or generally enjoying the great outdoors. Follow her Instagram and blog for more recipes and healthy living inspiration!
---
---
Please give a warm welcome to the newest member of the No Cow family: Protein Powders. Available in Vanilla and Chocolate. Mix it in to your post-workout smoothie or add it to a low-sugar baking recipe. Plant-based, clean ingredients, amazing taste, unmatched texture. Expect anything different?
Come to think of it, this product is different. All other powder canisters are made of plastic, and are only partially recyclable. That also means they're still partially harmful on the environment.
ALUMINUM: INFINITELY RECYCLABLE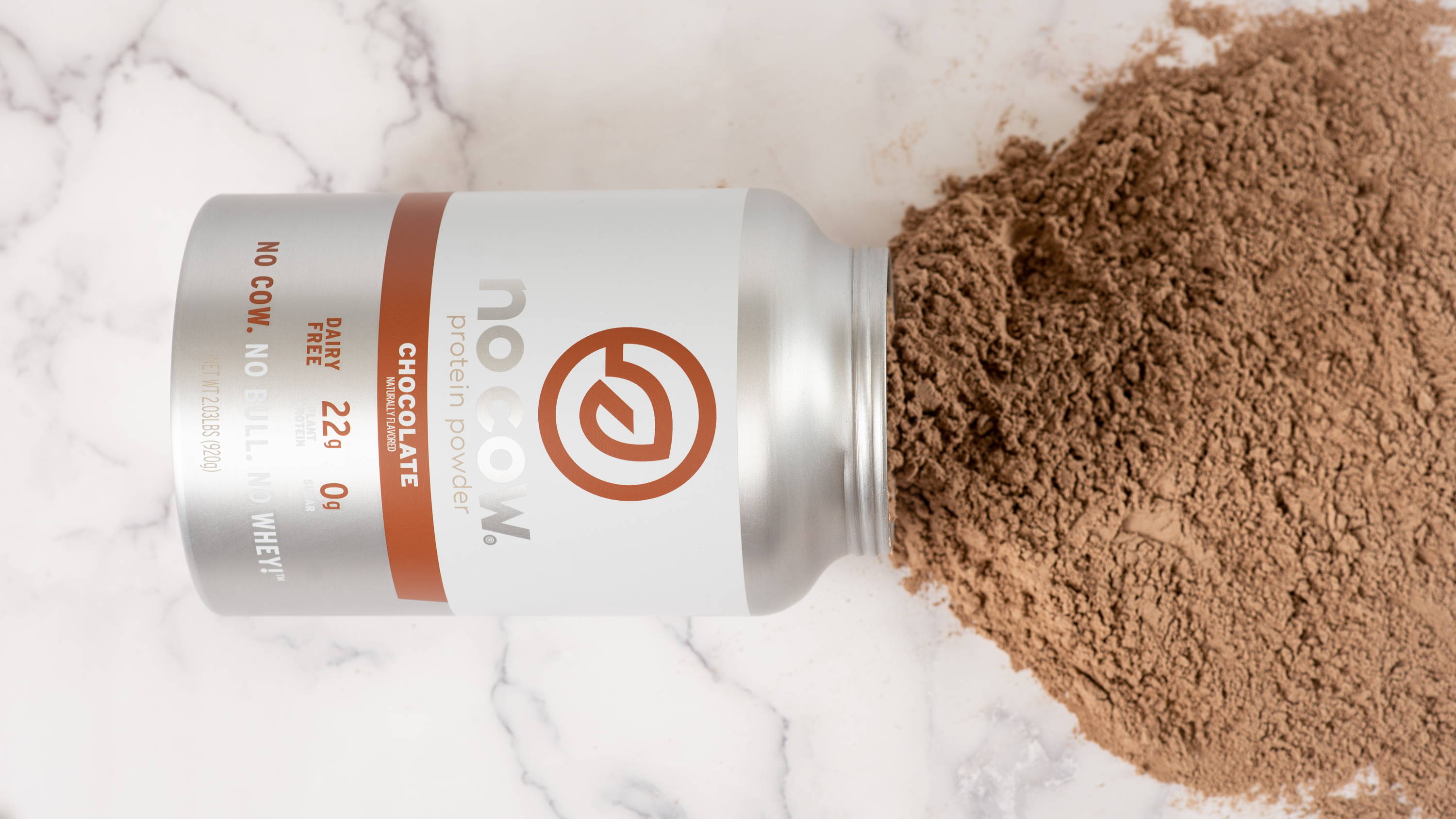 ---