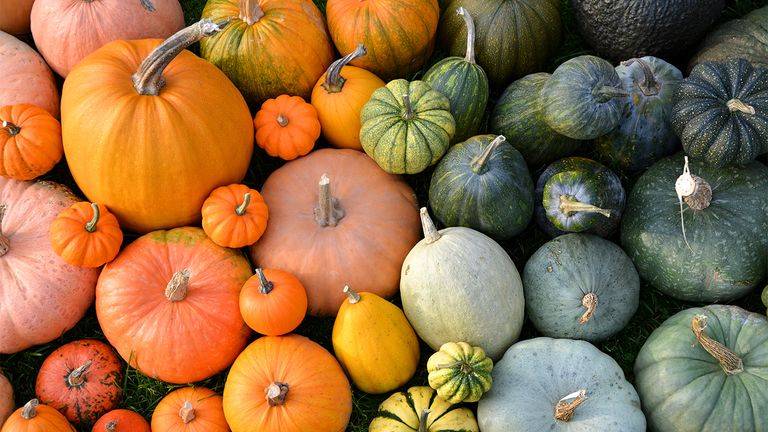 No Cow's CEO Eric loves all things Pumpkin, so we thought who better than to give us an honest review of some plant-based gluten free pumpkin flavored snacks!
1. Purely Elizabeth's pumpkin cinnamon ancient grain granola
Coming in hot at number one is Purely Elizabeth's Pumpkin Cinnamon Granola. This tasty fall inspired granola is the perfect addition to your morning yogurt bowl or even as a stand alone on-the-go snack. This sweet and savory snack will satisfy all your pumpkin cravings after just one bite!
Try sprinkling this granola on top of a roasted sweet potato for a quick and easy twist on sweet potato casserole.
A word from Eric: "It's hard not to like anything from Purely Elizabeth - just need to keep an eye on the calories and sugar, but hey it's holidays." And honestly, we couldn't agree more, let the festivities begin!
2. Trader Joe's Pumpkin Tortilla Chips & pumpkin spice hummus
Tying for silver is Trader Joe's Pumpkin Tortilla Chips and Pumpkin Spice Hummus. Let's be honest, when it comes to Trader Joe's seasonal offerings TJ's simply doesn't miss.
As Eric put it, Trader Joe's Pumpkin Tortilla Chips are ADDICTIVE. Open up a bag and you might not set it down until the final crumb.
Another stand-alone staple we recommend pairing these savory yet slightly sweet chips with a fresh light salsa such as pico de gallo, corn, or mango salsa as to not overpower the delightful pumpkin taste.
Looking for a pumpkin overload? You can even try dipping your pumpkin tortilla chips in Trader Joe's Pumpkin Spice Hummus!
If pumpkin pie is your go to dessert, this sweet hummus will knock your socks off. With it's taste and texture almost mimicking pumpkin pie filling, Eric recommends pairing this delicious dip with graham crackers for an unbeatable snack!
3. FIX & Fogg's Pumpkin pie butter
Yes you read that correctly. PUMPKIN PIE BUTTER.
Looking to mix up your nut-butter rotation? Have we got the treat for you! Fix & Fogg's Pumpkin Pie Butter includes a mix of nuts including pecans, cashews, and peanuts. As an added bonus there is even real pumpkin included in this delicious concoction. With a consistency similar to almond butter, try adding this delightful spread on toast, with fruit, or even as the perfect fall ice cream sundae sauce!
4. Mush's Pumpkin Pie overnight oats
Falling into last place is Mush's Pumpkin Pie overnight oats. Didn't have time to prep your own oats? Mush Pumpkin Pie Oats offers a decent on-the-go substitute. Unfortunately, dates, the natural sweetener used in these pumpkin oats, threw off Eric's taste buds, leading to their last place ruling. Although these Pumpkin Pie oats didn't pique his fancy, make sure to try this seasonal offering if you are a Mush stan!
Still craving pumpkin? No worries, your favorite seasonal protein bar is back: Pumpkin Pie! Available on nocow.com and Amazon. Plant-based, clean ingredients, amazing taste, unmatched texture. Expect anything different?
---