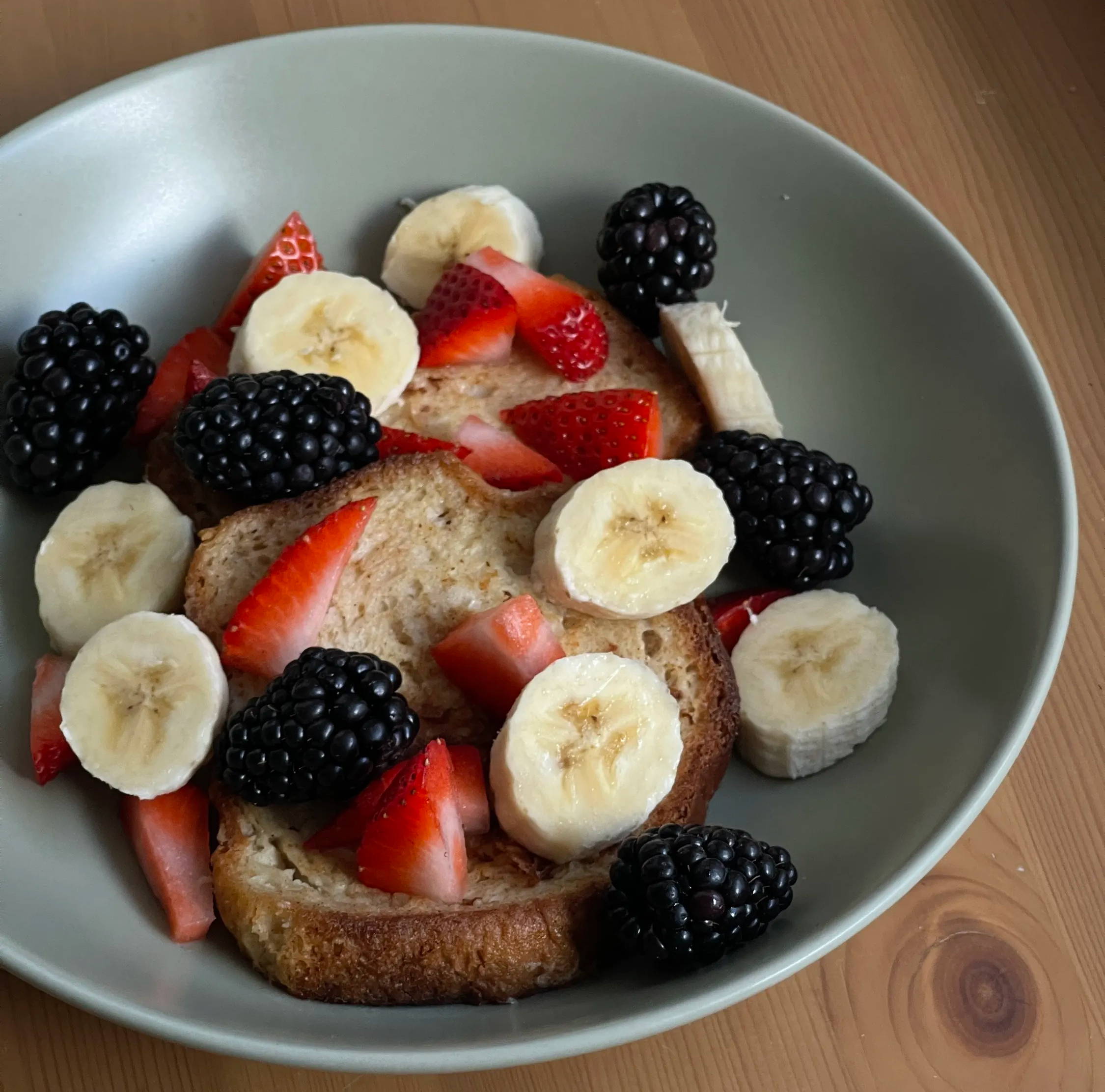 Photo Credit: Paige Billings
Yes, you did read that correctly - Four Ingredeint Vegan French Toast. Oh and did we mention it's packed with plant-based protein?!
Dazzle your friends at bruch with this simple recipe that everyone can enjoy! Pair with your favorite fruits, plant-based yogurt, jams or all three to perfectly tailor this toast to your tastebuds' dreams! However you decide to spruce up your french toast we know this recipe will be your next breakfast staple!
Why complicate perfection?
INGREDIENTS:
Equal parts plant-based milk (our go-to is almond milk) & silken tofu or aquafaba (for soy free alternative)

Dash of cinnamon

Gluten free vegan bread (our favorite is Kim & Jake's peasant loaf)

Maple syrup

Optional: seasonal fruits
INSTRUCTIONS:
Combine equal parts plant-based milk & silken tofu/aquafaba with cinnamon in a blender/food processor and blend until smooth.

Pour mixture into shallow pan and preheat nonstick skillet to medium-low heat - skillet should remain at this tempurature the duration of cooking to prevent burning.

Soak both sides of the bread for at least one minute total in mixture.

Butter skillet before grilling both sides until golden brown.

Serve with maple syrup, all your favorite french toast fixins & enjoy!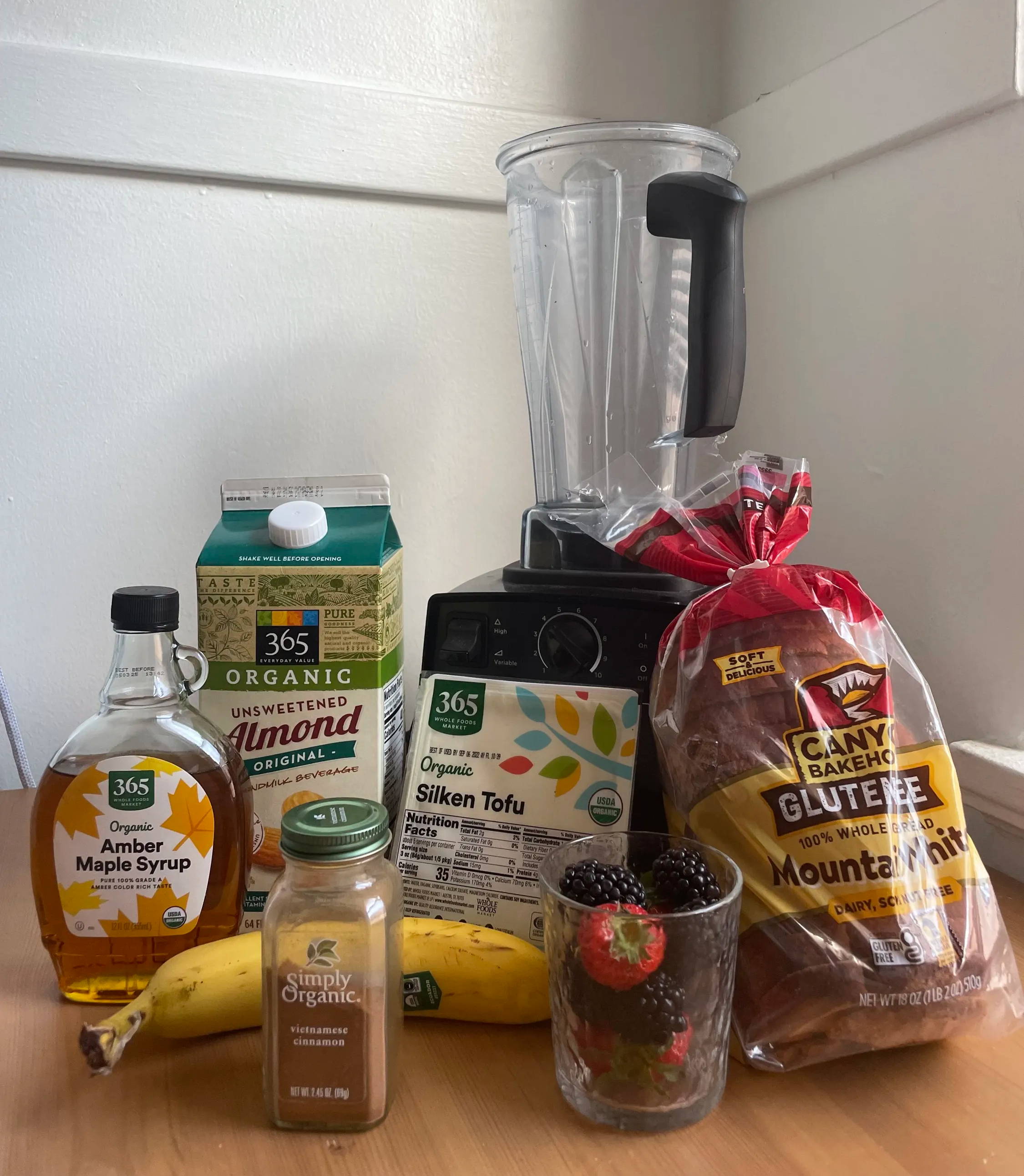 Photo Credit: Paige Billings
---
Photo Credit: Paige Billings
---
---
---
Your favorite seasonal protein bar is back: Maple! Available on nocow.com and Amazon. Plant-based, clean ingredients, amazing taste, unmatched texture. Expect anything different?
Interested? Shop our seasonal flavors now: