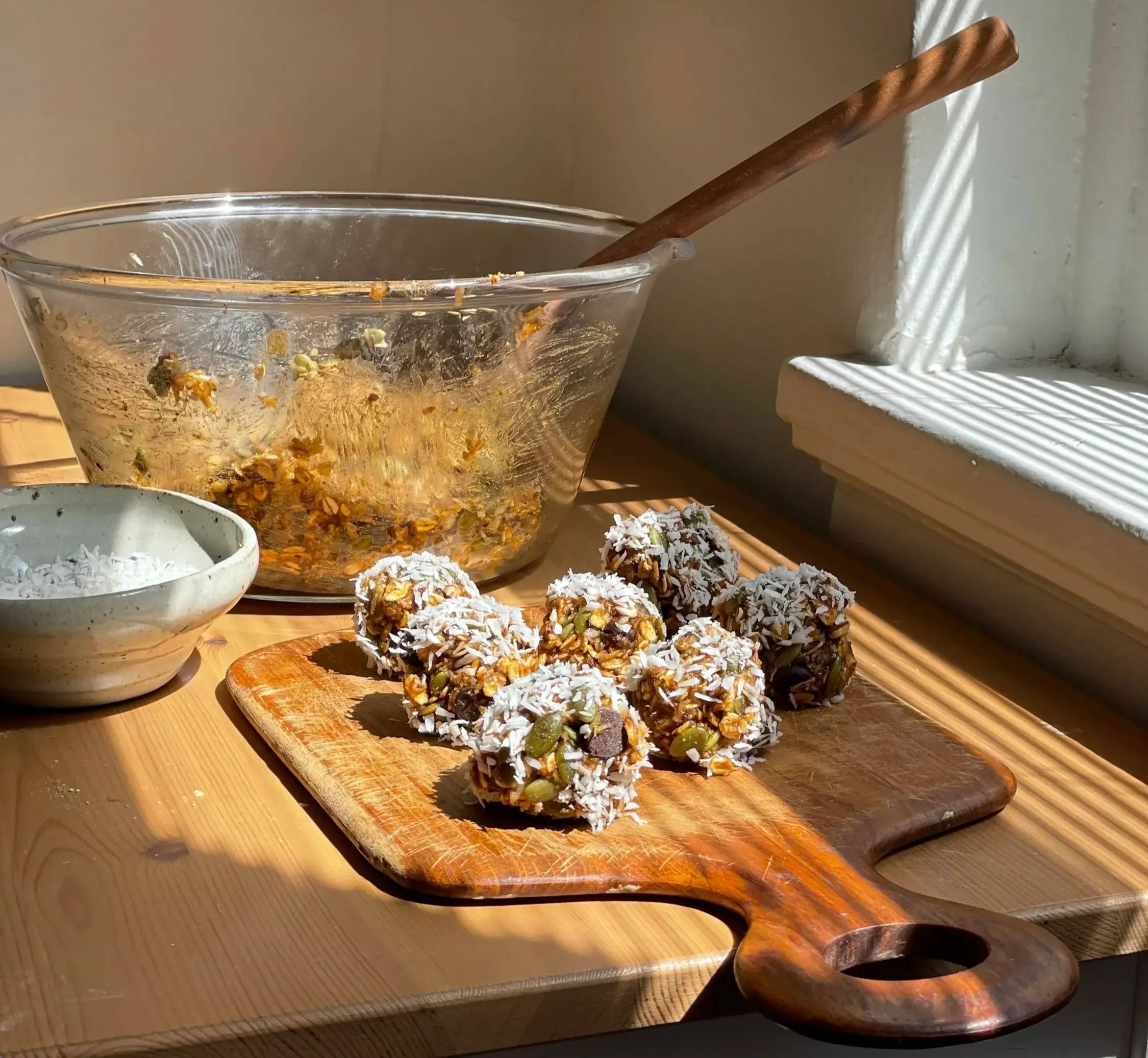 Calling all PSL lovers! Looking for a quick and easy bite to soothe all your Fall cravings? Look no further!
These delictable little energy rounds will have you sneaking back to the fridge for more. Add these little buddies into your daily Fall routine along with a Pumplin Pie No Cow bar and a plant-based PSL for the perfect Fall trifecta. Oh and did we mention there's chocolate...
INGREDIENTS:
4 oz dates (pitted)

4 oz figs

1/4 cup honey

1/4 cup pumpkin puree

1 tbsp chia seeds

1 tsp cinnamon

1/2 tsp ginger

1/4 tsp nutmeg

pinch of salt

1/4 cup vegan chocolate chips

1 cup old fashioned oats

1 cup shredded coconut

1 cup pumpkin seeds
INSTRUCTIONS:
Combine oats, pumpkin seeds, 3/4 of the shredded coconut and half of the chocolate chips in a large bowl and set to the side.

Add remaining ingredients - dates, figs, honey, pumpkin puree, chia seeds, cinnamon, ginger, nutmeg, salt, and remaining chocolate chips into blender/food processor and blend until smooth.

Combine all ingredients in a large bowl and fold together with a spatula or use hands to throughly mix all ingreidents together.

Form bite size balls (or any size of your choosing!) - roll in remaining shredded coconut & enjoy!

Rounds can be stored up to two weels in the fridge!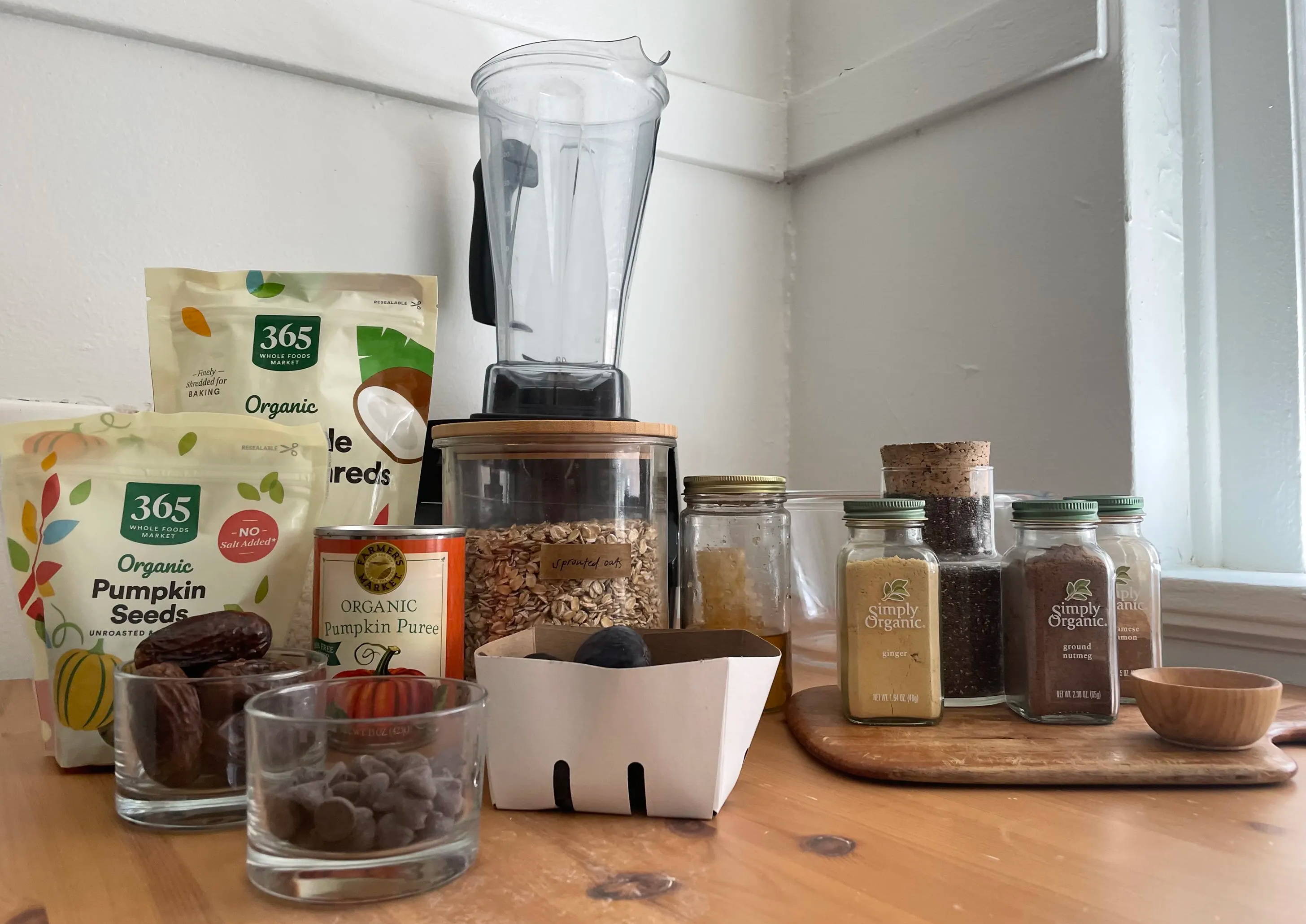 ---
---
---
Your favorite seasonal protein bar is back: Pumpkin Pie! Available on nocow.com and Amazon. Plant-based, clean ingredients, amazing taste, unmatched texture. Expect anything different?
Interested? Shop our seasonal flavors now: